Offshore Wind Journal Conference
04 February 2020

09:00 - 18:00
London, UK
---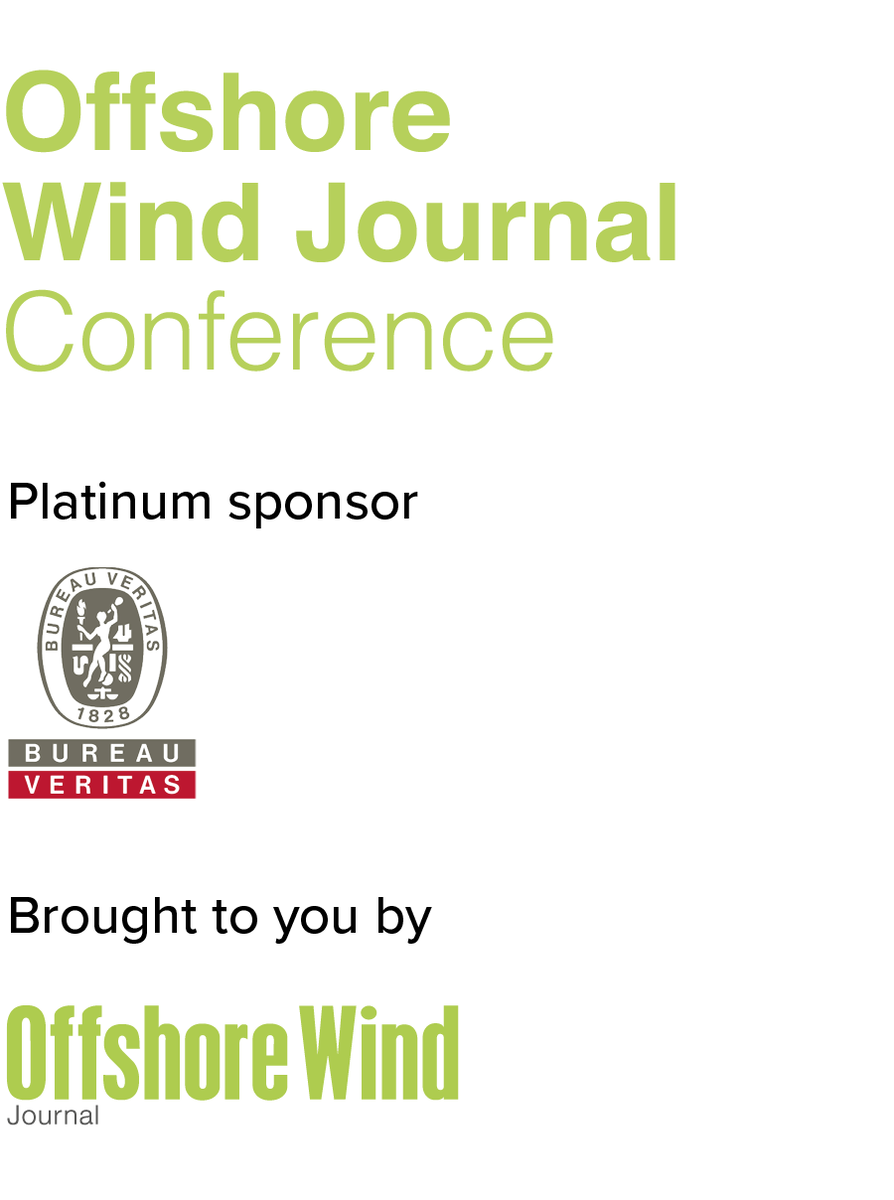 ---
Opportunities on the horizon in a booming sector


Advances in technology and the growing demand for increased capacity is driving activity in the offshore wind and floating offshore wind sectors. The offshore wind sector will only continue to grow over the next decade in response to the global demand for greener, cleaner energy resources. The Offshore Wind Journal conference will explore the opportunities available in the sector on a regional basis, review the latest industry trends and drivers and the technology advances enabling the move to deeper waters.

The Offshore Wind Journal Conference benefits from being part of the industry's biggest annual gathering of offshore professionals – the Annual Offshore Support Journal conference.


Riviera's one-day Offshore Wind Journal Conference is the premier regional event for data gathering and networking with vessel owners and operators. It is a must-attend for established players, new entrants and those contemplating this exciting market.
Key issues to be addressed at this year's conference include:
Trends, drivers and opportunities in global offshore wind markets
A comprehensive look at the latest industry developments, trends and drivers and a review of the key countries involved in the offshore wind and floating offshore wind markets.
Developments in the vessels market
A detailed insight into the vessels market supporting offshore and floating wind projects including focused presentations on crew transfer vessels, cable installation vessels and wind turbine installation vessels.
Developments and innovations in an evolving industry
A review of recent developments and innovations in the global offshore wind sector including oil companies entering the offshore renewables sector, developments with next-generation SOVs and the latest advances in walk-to-work and access systems.
Emerging technologies shaping the future of the offshore wind sector
Find out the latest advances in technology driving down OPEX costs and delivering smarter vessels to service the sector. What innovations are enabling the growth of floating offshore wind projects, digitalisation in operations and maintenance, and the drive towards greener vessels?

You can read further coverage on the Offshore Wind Journal website.
Bill Cochrane - Portfolio Manager
bill.cochrane@rivieramm.com
Speakers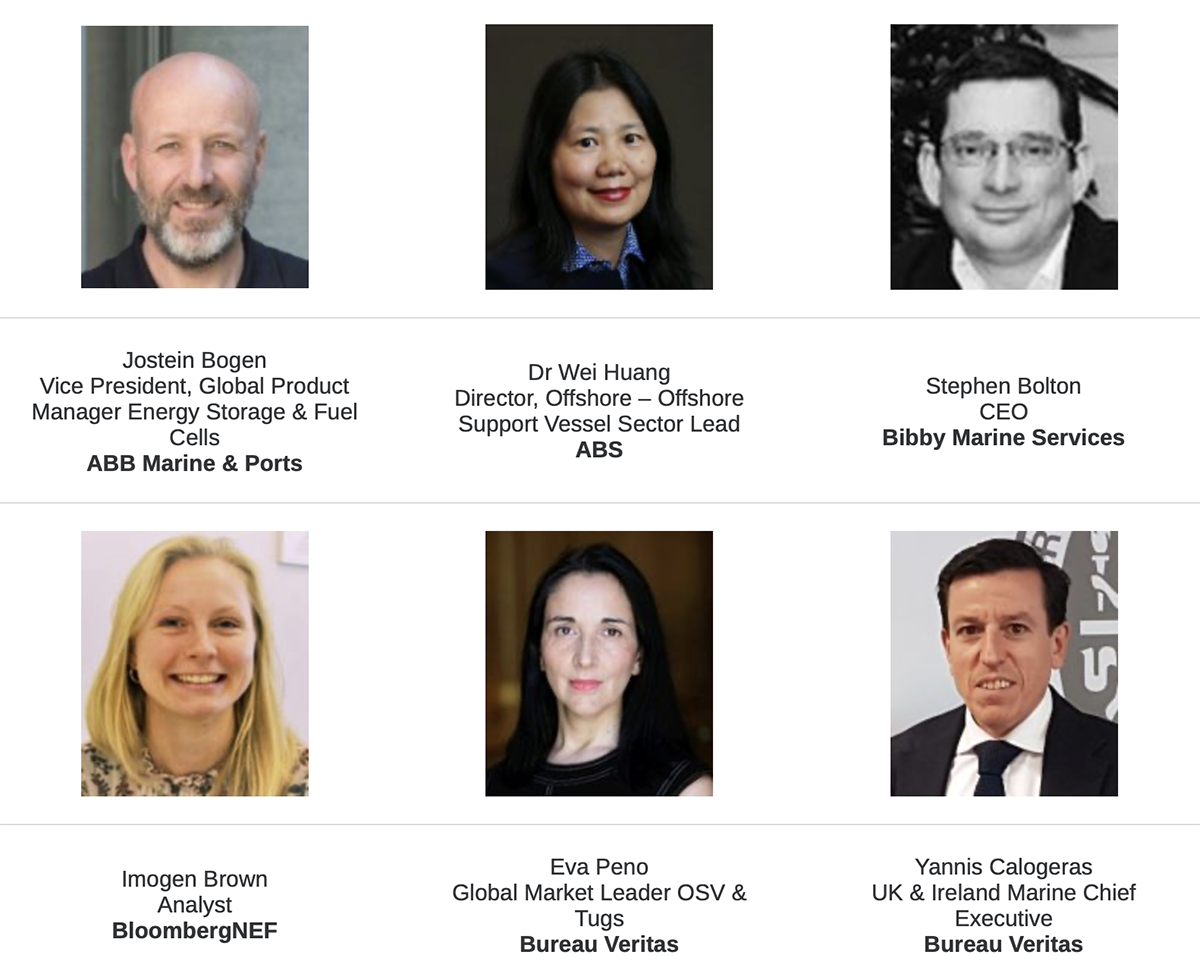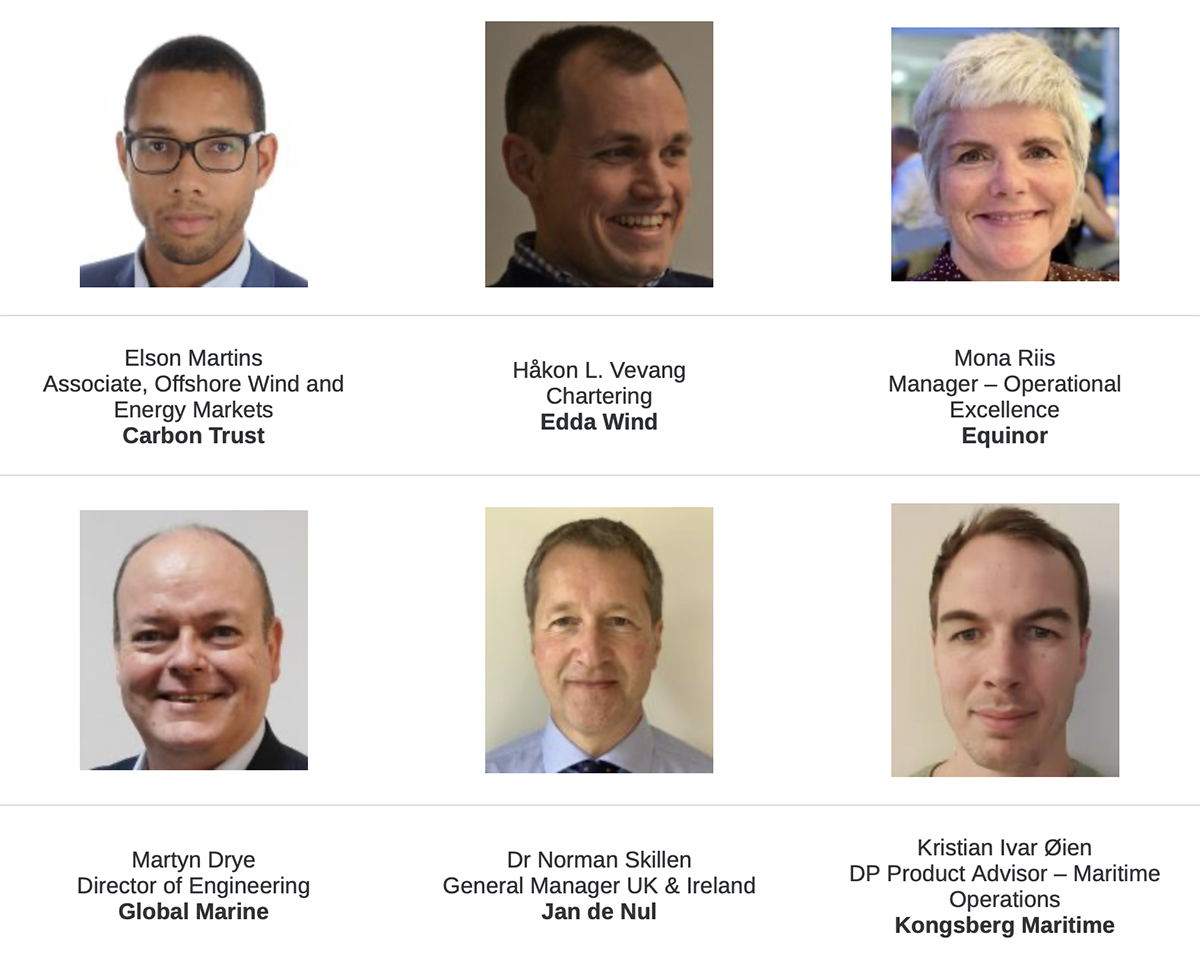 Programme
Opportunities on the horizon in a booming sector


TUESDAY 4 FEBRUARY 2020


08:00 Registration, coffee and networking

08:45 Welcome address from the conference chairman
Edwin Lampert, Head of Content, Riviera Maritime Media

08:50 Platinum sponsor welcome address
Yannis Calogeras, UK & Ireland Marine Chief Executive, Bureau Veritas

08:55 The Offshore Wind Market – A Sector in Growth
New opportunities for vessel owners.
Vessel/service types in demand and where the demand is coming from.
Opportunities, challenges and potential barriers to entry.
David Foxwell, Editor, Offshore Wind Journal


SESSION 1: TRENDS, DRIVERS AND OPPORTUNITIES IN THE GLOBAL OFFSHORE WIND MARKETS
A comprehensive look at the latest industry developments, key trends and drivers and a 'round the globe' review of the key countries currently active in, or new entrants to, the offshore wind and floating offshore wind markets.

09:00 European Offshore Wind: Opportunities in a Maturing Market
Projected growth and commercial opportunities .
Review of ongoing projects – current activity.
Where are the new opportunities in Europe going to be?
Which countries will lead the way in offshore and floating wind?
Imogen Brown, Analyst, BloombergNEF

09.20 The Americas Seascape
Where is the offshore wind market at in the US?
Activity and projected growth by State.
Commercial opportunities.
US vessel regulatory issues and Jones Act compliance.
Charlie Papavizas, Partner and Chair – Maritime Practice, Winston & Strawn

09.40 Review of the Floating Offshore Wind Market
State of current floating offshore wind development.
Opportunities, what's happening, and where?
Who will be the early adopters of FOW?
Elson Martins, Associate, Offshore Wind and Energy Markets, Carbon Trust

10:00 Session Q&A

10:15 Networking coffee break in the exhibition area sponsored by National Oilwell Varco


SESSION 2: DEVELOPMENTS IN THE VESSELS MARKET
A detailed insight into the vessels market supporting offshore and floating wind projects including focused presentations on Crew Transfer Vessels, Cable Installation Vessels and next generation SOVs.

10:55 Developments and Opportunities for Crew Transfer Vessels (CTV)
Technology innovations driving improved safety and performance of vessels.
Implementing advanced monitoring systems.
Requirements for operational and performance data acquisition by asset owners.
Ian Baylis, Managing Director, Seacat Services

11:15 Voltaire - Next Generation Wind Turbine Installation Vessels (WTIV)
Facing the challenges of installing ultra-large wind turbines.
Breaking new ground in emission control technology.
Boosting lift capacity requirements.
Rules and regulatory scope.
Dr Norman Skillen, General Manager UK & Ireland, Jan de Nul
Eva Peno, Global Market Leader OSV & Tugs, Bureau Veritas

11:35 Cable Installation – A Growing Sector
Trends and drivers.
What and where are the opportunities.
Innovations in vessel design and capabilities.
Flexibility - the key to a successful cable installation solution.
The next generation of cables installation vessels.
Martyn Drye, Director of Engineering, Global Marine

11:55 Q&A

12:15 Networking lunch break in the exhibition area sponsored by ABS


SESSION 3: DEVELOPMENTS AND INNOVATIONS IN AN EVOLVING SECTOR
This session will review recent developments and innovations happening in the offshore wind markets around the globe including technology advances, market drivers and opportunities in the SOV sector, experiences in transition from the offshore oil & gas sector to the renewables sector and the latest advances in W2W and access systems.

13:25 Case Study: Transition to the Renewables Market
Why the transition?
Opportunities, challenges and potential barriers to entry.
Capitalising on E&P experience and applying to a new industry.
Does it require a different approach?
Mona Riis, Manager – Operational Excellence, Equinor

13:45 Developments and Opportunities in the SOV sector
Market trends and drivers.
Demand and supply.
Opportunities in new markets, where are they?
Latest technology advances driving design.
Stephen Bolton, CEO, Bibby Marine Services

14:05 Q&A

14:10 Panel Session: Developments in W2W & Access Systems
A leading expert in the W2W arena will outline the requirements for W2W and access systems for today's projects focusing specifically on technology solutions offering improved safety, efficiency and cost savings.
Hear from the panellists on how they are meeting the needs of their clients in today's market and for today's projects.
Moderator: Inger Louise Molver, Senior Broker & Analyst – Renewables, Pareto Shipbrokers

Panellists:
Dr Wei Huang, Director, Offshore – Offshore Support Vessel Sector Lead, ABS
Kristian Ivar Øien, DP Product Advisor – Maritime Operations, Kongsberg Maritime
Wijnand van Aalst, CEO, Van Aalst Group

14:45 Networking coffee break in the exhibition area sponsored by National Oilwell Varco


SESSION 4: EMERGING TECHNOLOGIES SHAPING THE FUTURE OF THE OFFSHORE WIND SECTOR
Find out the latest advances in technology which are driving down OPEX costs and delivering smarter vessels to service the sector. What technology innovations are enabling the growth of floating offshore wind projects, and what movements are being made to reduce vessel emissions, improve safety and efficiency.

15:25 Digitalisation in O&M
How ORE Catapult are enabling a digital transformation: our surveys, Wind DI Forum and Hackathon.
Offshore Wind companies transitions to a digital landscape.
ORE Catapult digital studies:
- SPARTA & WEBS
- Use of vessel AIS data for O&M
- Turbine stop analysis using 1Hz sensor data
- Leading edge erosion analysis


Alistair Lee, Engineer – Data and Digital Team, ORE Catapult

15:40 Setting the Standard for Future CSOVs – Edda Winds Emission Free Newbuilds
Introducing Edda Wind.
CSOV demand.
CSOV design features.
Emission free propulsion.
Conclusion.
Håkon L. Vevang, Chartering, Edda Wind

15:55 Designing Green Vessels for Green Projects
New technologies driving safety and efficiency in the sector.
Energy storage & hydrogen fuel cells for reducing vessel emissions.
Jostein Bogen, Vice President, Global Product Manager Energy Storage & Fuel Cells, ABB Marine & Ports

16:10 Q&A and closing remarks from the Conference Chair

16:15 End of Conference

16:30-18:00 BY INVITATION ONLY
Roundtable 1: Offshore Support Market: Crew Wage Cost Benchmarking
Led by Spinnaker Global/Seafarers Employers Association (S.E.A).

Roundtable 2: Standardisation in the Offshore Renewable Energy Industry
Led by IMCA.
Moderated by Edwin Lampert, Head of Content, Riviera Maritime Media

From 17:00-20:00 Pre-registration for the Annual OSJ Conference, Awards & Exhibition
at Novotel London West Hotel, 1st floor Champagne Suite

From 17:00-22:00 Welcome Drinks
at VesselsValue, Lyric House, Hammersmith Road, Hammersmith, London W14 0QL



* Programme subject to change/amendments
Who Attended
Confirmed attendees to 4th February Conferences
Shipowners & Operators
ADNOC Logistics & Services

Anglo-Eastern Offshore

Antares Naviera

Bibby MS

Boa Management

Bourbon Offshore

BP

BSM Offshore

Companhia Brasileira de Offshore

Edda Accommodation

Edda Wind

EDF Energy

Equinor

GC Rieber Shipping

Global Marine

Gran Energia

Helix Well Ops

Jan de Nul

Marine Procurement

Norsk Hydro Olje

North Sea Shipping

Oceanteam Shipping

OHT Renewables

OSM Maritime Group

Penguin International

Sea and Vessel Offshore Marine Services

Seacat Services

SEACOR Marine Holdings

Shell

Solstad Offshore

Stena Drilling

Subsea 7

Tidewater Marine

Total E&P

Vroon Offshore Services

Wilson Sons

Wilson Sons Ultratug
Other Companies in Attendance


ABB Marine & Ports

ABS

All Offshore

Ampelmann Operations

A&P Group

AqualisBraemar

Astilleros Gordan

AXTech

Bloomberg NEF

BMO Offshore

Bureau Veritas

Bureau Veritas Marine & Offshore

Carbon Trust

Caterpillar

Cortland

Corvus Energy

C-Nav Positioning Solutions

Damen Shipyards Gorinchem

Department for International Trade

DNV GL

Eksportkreddit

ELA Container Offshore

Eltorque

ESNA

Framo

Fugro Norway

F30

GE Energy Power Conversion UK

GIEK

Global Maritime

Guidance Marine

GustoMSC

Helix Energy Solutions

Hoglund Marine Solutions

Huisman Equipment

Hydro Extrusion Sweden

IMCA

IMECA

Keelson Marine Assurance

Kenz Figee

Kongsberg Maritime

Kongsberg Seatex

LATC Marine

M3 Marine Group

Maats Tech

Mandalay

MacGregor

Maritime PartnerMarine Technologies

MPGCO

NAVTOR

NIBC Bank

Norweigan Electric Systems

OCIMF

OneStep Power Solutions

Opsealog

ORE Catapult

Osbit

Palfinger Marine

Pareto Shipbrokers

PEM Offshore Group

PG Flow Solutions

Pon Power

Red Rock

REEL SAS

Resolve Marine Group

RH Marine and Bakker Sliedrecht

Rosetti Marino

Royal Advisors

Royal IHC

Salt Ship Design

Scandinavian Reach Technologies

Schottel

Seacroft Marine Consultants

Seaonics

Simwave

SMST Designers & Constructors

Sonardyne

Strategic Offshore Research

T-MOS

The Nautical Institute

Ulstein Verft

UniSea

Van Aalst Group

Van Aalst Marine & Offshore

VARD Group

Veripos

Voith Turbo

Wartsila UK

Westcon Power and Automation

Winston & Strawn

Wood Mackenzie Power & Renewables
Venue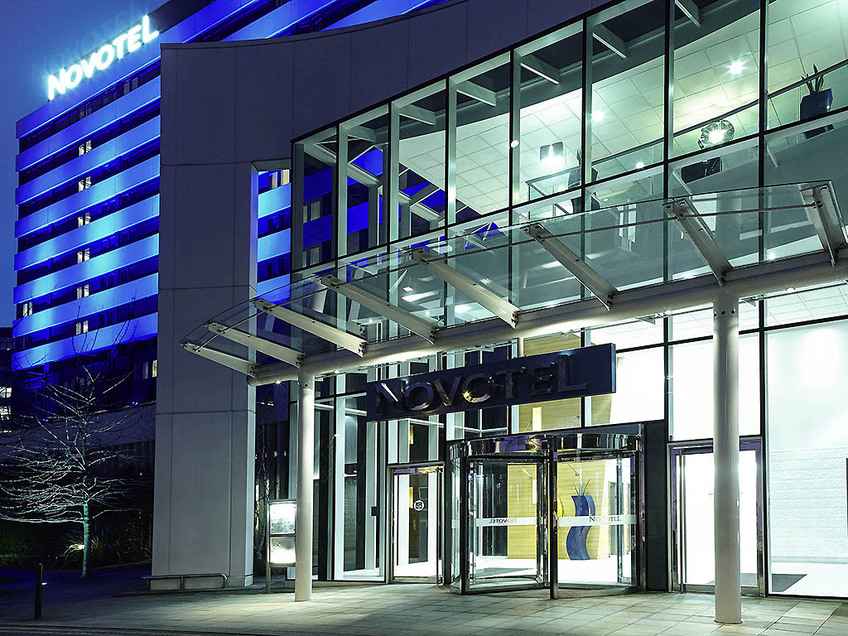 Novotel London West Hotel
1st floor, Champagne Suite
1 Shortlands
Hammersmith International Centre
Hammersmith
W6 8DR
Hotel website

Bedroom reservations
Novotel London West Hotel is the only authorised hotel providing guest room accommodation for the Offshore Wind Journal Conference / European Dynamic Positioning Conference / OSJ Subsea Conference / Annual OSJ Conference, Awards and Exhibition, 4 - 6 February 2020 in London. HotelRes are our sole agency partner for this event and can be contacted on +44 (0)845 0200 350 or email reservations@hotelresuk.com or click here to make a booking.

If you receive approaches from any other agencies, resellers or hotels identifying themselves as a partner, representative or associate for this event, they are not authorised by Riviera Maritime Media Ltd to do so on our behalf and any engagement you have with them is made at your own risk.

Should you receive an unsolicited call or email from an unauthorised party, please obtain their details and contact us immediately at mirella.charter@rivieramm.com. We recommend that you do not provide your personal, company or credit card information unless you are sure as to their legitimacy. Thank you.
630 bedrooms
240 on-site under cover car parking spaces
Free WiFi connection in all rooms
Fully equipped fitness centre
3 of London's main tube lines within a 3-minute walk of the hotel
Located just off the A4 and outside the Central London Congestion Zone, the hotel is just a 20 minute drive from London Heathrow
Novotel is committed to PLANET 21, the sustainable development programme of the Accor hotel group, addressing important societal and environmental challenges. The brand has chosen to rely on ISO 1400, the globally recognised environmental certification.
Nearby:
Hammersmith lies on the River Thames and offers some of the best river pubs and restaurants in London:
Exhibitors
Exhibitors


The exhibition ran over the course of 3 days and the space was shared with attendees to the Offshore Wind Journal Conference, European Dynamic Positioning Conference and OSJ Subsea Conference (all running concurrently on 4 February) and the 2 day Annual Offshore Support Journal Conference (on 5-6 February).
2020 Exhibitors included:
Stand 1: OneStep Power Solutions
Stand 2: UniSea
Stand 3: PG Flow Solutions
Stand 4: Scandinavian Reach Technologies
Stand 6: Westcon Power and Automation
Stand 7: Vessel Technology
Stand 8: NAVTOR
Stand 9: Nautical Institute
Stand 10: Sonardyne
Stand 11: Royal IHC
Stand 13: DNV GL
Stand 14: Bibby Marine Services
Stand 15: Eltorque
Stand 16: Opsealog
Stand 17: Fugro
Stand 18: Caterpillar
Stand 19: Osbit
Stand 20: Veripos
Stand 21: RH Marine and Bakker Sliedrecht
Stand 22: Seaonics
Stand 23: A&P
Stand 24: IMECA
Stand 25: Damen Shipyards Gorinchem