Maritime Hybrid & Electric Conference, Singapore
27 May 2020 - 28 May 2020

09:00 - 17:30
Singapore
---
---
Achieving significant reductions in fuel consumption, maintenance costs and emissions
In recent years the maritime industry has seen an increasing interest in the development of hybrid-electric vessels. Vessel owners and operators have started exploring the full potential of electric propulsion and how the technology could save fuel, lower emissions and reduce maintenance costs.
This two-day conference will provide attendees with a solid understanding of the technologies involved and how vessel owners and operators can benefit from its use in a number of maritime applications. Discussions will focus on how Asia is currently making inroads into developing and using hybrid-electric technologies.
Riviera has led the maritime industry by being one of the very first organisations to launch a maritime hybrid-electric conference in Bergen Norway in September of 2019. Riviera will now bring its experience to Asia where companies will benefit significantly from the case studies and the technical content that has already proven to be a great success.
Two day early bird rate - S$2200
Ends 22 April 2020
Standard delegate rate - S$2400
PROGRAMME HIGHLIGHTS
• The potential of hybrid and electric power as clean energy and in creating a green footprint
• How big is the hybrid and electric market?
• China is a big player in providing competitively priced solutions – how are they forging ahead?
• How is Europe leading the world with its green initiatives?
• How are hybrid and electric technologies being regulated?
• Hydrogen fuel cells versus lithium-ion batteries
• How can hybrid and electric solutions be used for various types of vessels and maritime applications
• Energy density considerations and analysis
• How do you go about replacing auxiliary engines with a battery solution?
• Assessing the number of battery packs required over the life-cycle of a vessel
• The price of batteries and how manufacturers are looking to reduce costs
• Vessel layout and engine room – design and engineering considerations for hybrid and electric vessels
• Managing risks and ensuring safety
• Can hybrid systems and batteries achieve zero emissions shipping?
This conference will demystify how hybrid and electric technologies benefits maritime operations. Industry leaders will make transparent the costs involved and the efficiencies that are realistically attainable.
TESTIMONIALS
'Very interesting'
Helge Hagerup, The Fjords
'Very informative - good range of speakers'
Iain Doran, UK MOD

'Interesting and explanatory'
Francesco Morvillo, MSC Cruises

'Interesting and convincing conference'
Ǻge Dahl-Olsen, Blueday Technology

'Very insightful to get up to date with latest developments and connect to the right people'
Aristos Philis, Lemissoler Navigation

'Great information on the industry's perspective on this matter'
Gunnar Solvag, Fagskulen S&F

'Good chance to keep up to date on these topics'
Antonio Retti, Fincantieri Cantieri Navali Italini

'Relevant topics in a relevant geographical spot'
Stein Ruben Larsen, Norweigan Electric Systems

'Very good speakers and topics'
Asbjorn Halsebakke, The Switch

'Very informative'
Michael North, Aspin Kemp & Associates

'Well organised'
Peter Van Den Berg, KWX


ADVISORY PANEL






Halvard Hauso
Chief Commercial Officer
Corvus Energy
Sandeep Veetil
Deputy Manager South Asia
Lloyd's Register
Johan Burgren
Business Manager-Marine Fuel Cell Systems
PowerCell
Kym Tan - Head of Sales - Asia
kym.tan@rivieramm.com
All Speakers
---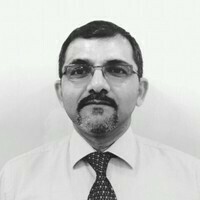 Amitabh Rastogi
Centennial Maritime Ventures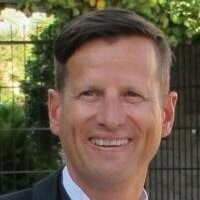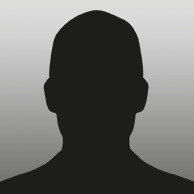 Sandeep Vetil
Deputy Manager South Asia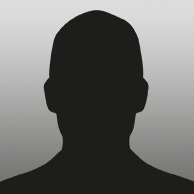 Programme
DAY ONE:
08.30 Registration, coffee and networking
09.30 Welcome address from Riviera Maritime Media
Edwin Lampert, Head of Content, Riviera Maritime Media
SESSION ONE: INDUSTRY TRENDS AND DEVELOPMENTS
Hybrid and electric systems are set to play a key role in the future of maritime power and propulsion. Speakers will discuss how a green footprint can be achieved, the latest market data and industry regulations.
09:40 Keynote: How hybrid-electric technologies can be the solution for stringent emissions regulations
10:10 Norway's Green Shipping Programme – lessons learnt for Asia and the rest of the world
10:40 Networking coffee break
11:20 Market data – Understanding the demand for hybrid-electric vessels in Asia?
SESSION TWO: INNOVATIONS IN BATTERY TECHNOLOGIES
The leading battery and fuel cell manufacturers will update the conference on their latest projects, technologies and lessons learnt. Delegates will have the opportunity to get answers to the most pressing questions they have and gain insight into the latest field data.
11:50 Case study: Lessons learnt from multiple installations
• Recent innovations in energy storage systems.
• First all-electric tug project – results and lessons learnt.
• New factory update - what new innovations can we expect to see in the future?
• How can Asia learn from the early adopters of hybrid-electric solutions?
12:20 Understanding the potential of modular and scalable marine battery systems
12:50 Networking lunch break
SESSION THREE: INNOVATIONS IN HYDROGEN FUEL CELL TECHNOLOGIES
This session will look at how clean hydrogen can be sourced, stored and transported. Fuel cell manufacturers will discuss how their latest solutions benefit vessel owners and operators.
14:00 Fuel cell technologies for maritime applications
• Proton Exchange Membrane (PEM) fuel cells for maritime applications.
• Solid Oxide Fuel Cell systems as an alternative to PEM's.
• Fuel cell stacks and their application.
• End-of-life of fuel cells, is it possible to dispose in an environmentally friendly way?
14:30 Design optimisation: managing risk when using hydrogen storage and fuel cell systems
15:00 Batteries for hydrogen-battery setup – how do they work together
15:30 Networking coffee break
SESSION FOUR: ENGINE POWER AND PROPULSION
The leading engine manufacturers and systems integrators will discuss their latest solutions for hybrid and electric power and propulsion. A key takeaway for delegates will be how various maritime vessels can benefit from hybrid and electric solutions.
16:10 Engine manufacturer's insights into system integration
16:40 System integration for various size vessels and marine applications
SESSION FIVE: THE BUSINESS CASE FOR HYBRID AND ELECTRIC SYSTEMS IN ASIA
Industry leaders will address the business case for hybrid and electric solutions. Early investors will share why they chose hybrid electric systems and the benefits they intend to derive from these innovative technologies.
17:10 Keynote panel discussion: The business case for hybrid and electric systems in Asia
• Understanding the key benefits of hybrid and electric systems.
• Breaking down the costs involved for owners and operators.
• Newbuild versus retrofits – factors to consider when making investment decisions.
• Lifecycle management of hybrid and electric vessels.
• Owners and operator's insights: key business drivers behind investments into hybrid and electric systems.
16:50 Closing remarks from the chairman

17:00 End of day one

DAY TWO:
08.30 Registration, networking and coffee
09.30 Welcome address from Riviera Maritime Media
Edwin Lampert, Head of Content, Riviera Maritime Media
SESSION SIX: MANAGING CREW SAFETY AND OPERATIONAL RISKS
Understanding the crewing requirements and safety challenges when operating hybrid-electric vessels.
09:40 Best practice guidelines for ensuring crew safety
10:10 Understanding and manging key operational risks

10:40 Networking coffee break
SESSION SEVEN: CASE STUDIES AND USER EXPERIENCES
This session will feature case studies where users will share their hands-on experience with hybrid electric technologies.
11:20 Case study: Short-sea shipping
11:50 Case study: Deep-sea shipping
12:20 Case study: Port infrastructure, setup and charging facilities

12:50 Networking lunch break
14:00 Engineering considerations: vessel layout and weight management
14:30 Lessons learnt from Asia's first hybrid-electric ferry
SESSION EIGHT: THE FUTURE OUTLOOK – HOW CAN ASIA ADVANCE ADOPTION OF HYBRID-ELECTRIC TECHNOLOGIES?
This keynote panel will see industry leaders define the next steps that need to be taken in order to advance the commercial uptake of hybrid-electric and hydrogen fuel cell technologies in Asia.
15:00 Keynote panel discussion: What needs to be done to further advance utilisation in Asia?
• Changes in regulation.
• Funding for research and development projects.
• Raising the profile of hybrid-electric technologies as a commercially viable solution.
15:50 Chairman's closing remarks

16:00 End of conference

* Programme subject to changes/amendments
Who's Attending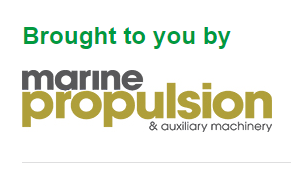 WHO WILL ATTEND
Attendees will include:
Battery manufacturers
Fuel cell manufacturers
Engine manufacturers
Systems integrators
Naval architects
Vessel owners and operators
Industry associations
Classifications societies
Analysts and consultants
Technology suppliers

WHY ATTEND
The event is presented by Marine Propulsion & Auxiliary Machinery - first published in 1979 it is the sector's undisputed leader.
Eight content-rich sessions across two days looking at:
Industry trends and developments.
Innovations in battery technologies.
Innovations in hydrogen fuel cell technologies.
System integration – what is involved?
The business case for hybrid and electric systems in Asia.
Managing crew safety and operational risks.
Case studies and user experiences from Asian and international companies.
Industry leaders panel discussion: The future outlook – how can Asia advance adoption of hybrid-electric technologies?
A balanced programme which features keynotes, data and analysis, panel discussions, interviews, case studies and product showcases.
An exhibition showcasing industry leading technologies.
Significant networking opportunities.
Venue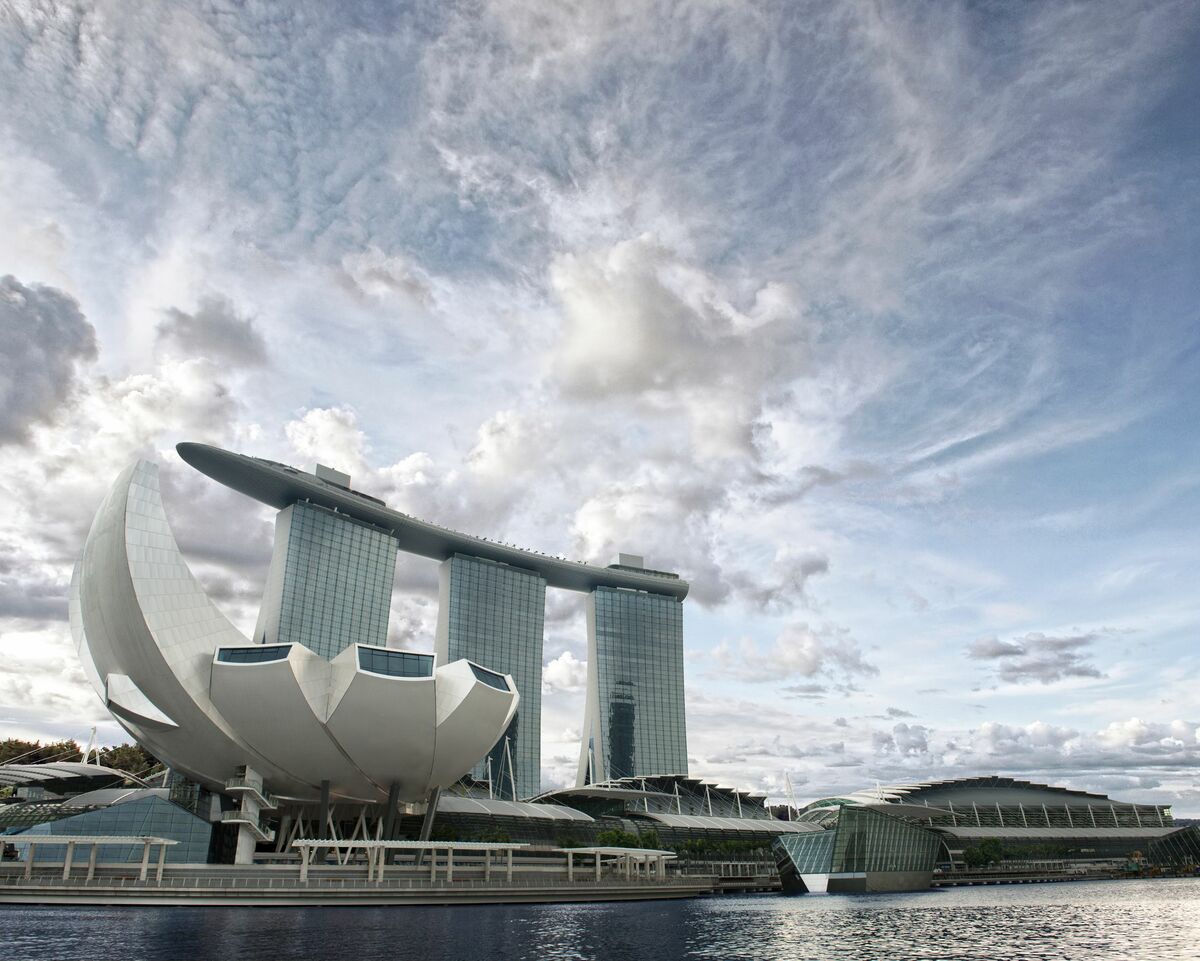 Marina Bay Sands Expo and Convention Centre is located in the heart of Singapore's city centre; a mere 20-minute taxi ride from Changi Airport; and walking distance to the Central Business District. Spread over 5 levels, it is the largest, greenest and most versatile exhibition and meeting venue in Singapore. More than 40,000 hotel rooms are located within a 10-minute walk.
Marina Bay Sands Expo and Convention Centre
L3 Cassia 3311-12 and L3 Cassia 3211-12
10 Bayfront Avenue
Singapore 018956
t: +65 6688 8868
Transportation:
Taxi from airport: approximately 20 minutes, $25 SGD
Some recommended hotels in the area:
www.marinabaysands.com
A 5* hotel located opposite the Marina Bay Sands Expo and Convention Centre. Please call the reservations team on: +65 6688 8888 and book without delay to avoid disappointment.
www.carltonhotel.sg
Located off Bras Basah Road, a 5* hotel approx. 5 minutes drive from Marina Bay Sands Expo and Convention Centre.
www.royalqueens.com.sg
Located off Bras Basah Road, a 4* hotel approx. 5 minutes drive from Marina Bay Sands Expo and Convention Centre.

www.millenniumhotels.com/en/singapore/orchard-hotel-singapore
Located in Orchard Road, a 4* hotel approx. 15 minutes drive to Marina Bay Sands Expo and Convention Centre.
www.hotelfortcanningsingapore.com
Located out of the city in Fort Canning Park, a 5* hotel approx. 15 minutes drive to Marina Bay Sands Expo and Convention Centre.
www.sentosa.amarahotels.com
Minutes from Singapore's central business and shopping districts, Universal Studios Singapore and Sentosa's attractions, a 5* hotel approx 20 minutes drive to Marina Bay Sands Expo and Convention Centre.
Local attractions:
Marina Bay
Asian Civilisations Museum
Singapore Flyer
Esplanade - Theatres on the Bay
Merlion Park
Gardens by the Bay