Offshore Support Journal Subsea Conference

24 March 2021

14:00 - 18:00

GMT
---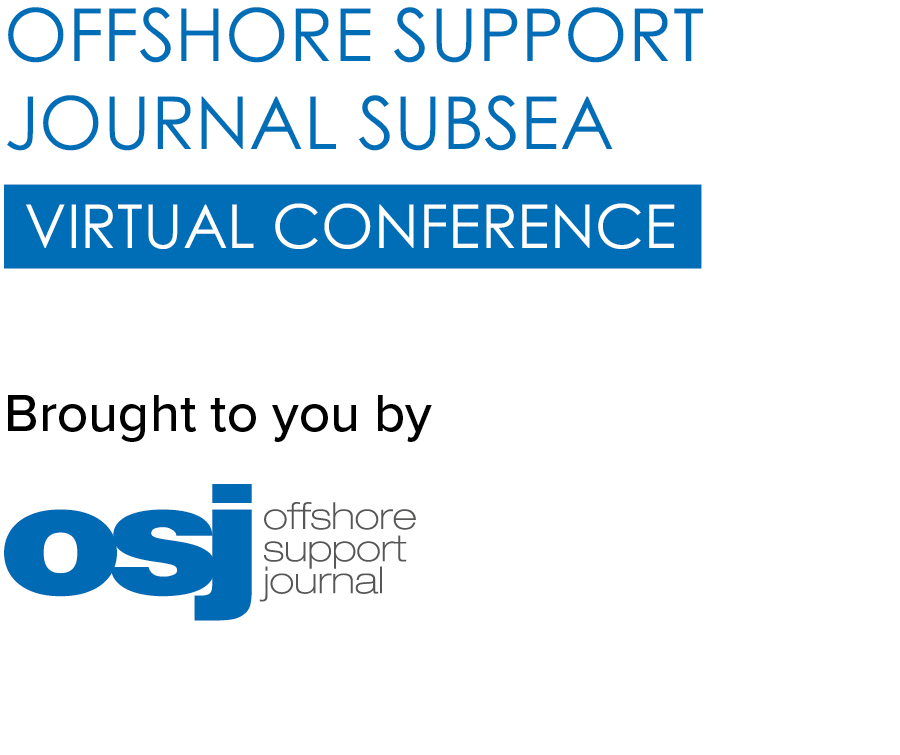 ---
Reshaping the business for a changing seascape
Following a hugely successful webinar week series and the launch of our virtual conferences in 2020, Riviera's conference programme remains online in 2021 allowing our global communities to continue to connect, network and gather knowledge whilst remaining safe until our live conference programme returns. Networking is a key element of our virtual conferences with ample opportunity to arrange your meetings, keep on top of your daily routine, and still have some personal time.

Planning is underway in earnest for what promises to be a sensational live Annual Offshore Support Journal Conference, Exhibition & Awards in mid-November 2021. We are excited to have the opportunity to once again bring the offshore community together, and we are grateful for the continuing support of our loyal sponsors.
As a lead in to OSJ 2021 Week, we have planned three days of virtual conferences, 23-25 March, to provide insight and analysis for the Dynamic Positioning, Subsea, Offshore Wind and OSV sectors.

At the start of 2020 the subsea sector saw some promising signs of recovery then Covid-19 hit! The last 12 months have been challenging but this dynamic industry is reshaping to meet demands of a changing sector. This year's agenda will examine where the opportunities lie for subsea vessel utilisation, including the IMR and offshore wind markets. OSJ Subsea will keep you informed and updated on industry developments and key trends and drivers across the sector.
---
For any event queries please contact Mirella Charter on mirella.charter@rivieramm.com
For any sales queries please contact Ian Glen on ian.glen@rivieramm.com or t: +44 7919 263737
---
Ian Glen - Brand Manager
ian.glen@rivieramm.com

Add to Calendar
All Speakers
---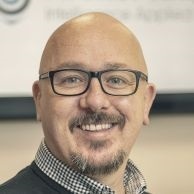 David Sheret
Co-Founder / Executive Director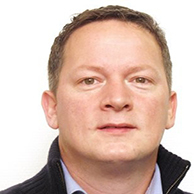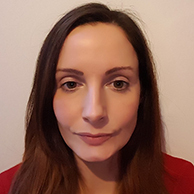 Catherine MacFarlane
ConstructionVesselBase Manager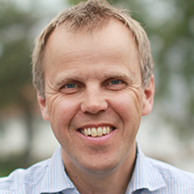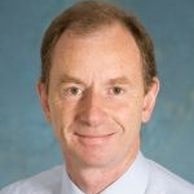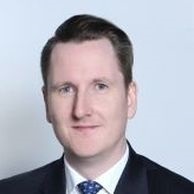 Programme
Reshaping the business for a changing seascape

WEDNESDAY 24 MARCH 2021

14:00 Welcome and Introduction from Riviera Maritime Media
Edwin Lampert, Executive Editor & Head of Business Relations, Riviera Maritime Media

SESSION 1: KEY INDUSTRY DRIVERS, TRENDS AND DEVELOPMENTS

This session will set the scene for the subsea market, providing a detailed insight into industry trends, regional and sector opportunities, and commercial prospects in alternative markets.


14:05 Latest from the subsea sector – review of recent industry trends and a look to the future

Key trends and industry developments
Market drivers and constraints
Assessment of subsea vessels under construction
Identifying the opportunities in deepsea mining, decommissioning and renewables
David Sheret, Executive Director, Archer Knight
14:15 Regional opportunities for subsea vessel deployment
Review of the global seascape
Activity update and opportunities in North Sea, Brazil, SE Asia, Middle East and Africa
Forecasts for E&P activity in these regions and opportunities for vessel owners
Where to next?
Catherine MacFarlane, ConstructionVesselBase Manager, IHS Markit
14:25 Opportunities in a booming renewables sector
Outlook for renewables versus oil and gas
Which vessels will be required and opportunities to convert/repurpose existing vessels?
Opportunities in the cable lay sector
Will offshore wind be the panacea for subsea vessel owners?
Thom Payne, Head of Offshore, Rigs & Wells, Westwood Global Energy Group
14:35 Assessment and opportunities in the IMR sector
Market analysis and outlook
Trends and drivers in the sector
Developments in state-of-the-art vessels for IMR operations
Will growth continue in the sector?
14:45 Live Q&A session – ask the experts
Your opportunity to question the speakers – submit your questions throughout the session.
15:05 Networking and meet the exhibitors – maximise your networking time between sessions
Time for a break to catch up on emails or grab a coffee and network through one-to-one meetings with fellow attendees and exhibitors. This session will also provide a platform for our partners to showcase their products and services and remotely connect with existing and new contacts.
SESSION 2: TECHNOLOGY ADVANCES DRIVING INNOVATION IN THE SUBSEA SECTOR

Detailed insights into the latest technology driving development in the subsea vessels sector including hybridisation and digitalisation as well as the latest innovations in pipelay vessels and ROVs.
15:50 Subsea vessel hybridisation and future fuels
Assessing the benefits of hybridisation
Fuel options and pros and cons
Supporting sustainable operations with different fuel types
Innovative concepts that can help reduce emissions and move towards decarbonisation
16:00 Digitalisation, digital twins, data, autonomy and AI
Innovative digital solutions – how this technology will benefit the subsea sector
Delivering reduced operating costs and streamlined operations
System and technology integration, and planning for the future
Identifying the benefits of existing technologies
Øystein Kanestrøm, EVP International, 4Subsea
16:10 Developments in pipelay vessels
Overview of current practices
Update on pipeline technologies
Deep and ultra deepwater operations
New advanced capabilities
Future developments
Stuart Smith, Vice President – Asset Development, Subsea 7
16:20 Case Study: Equinor's E-ROV project
Design and operational considerations
Delivering cost effective operations and reduced emissions
Operational experiences and lesson learned to date
Future opportunities
Kaj-Ove Skartun, Leading Subsea Engineer, Equinor


16:30 Live Q&A session – ask the experts
Your opportunity to question the speakers – submit your questions throughout the session.
17:00 Chairman's closing remarks


17:05 Networking and meet the exhibitors
Catch up on emails or grab a coffee and network through one-to-one meetings with fellow attendees and exhibitors. This session will also provide a platform for our partners to showcase their products and services and remotely connect with existing and new contacts.
* Programme subject to change/amendments
Who's Attending
Who's attending?
Full attendance list

*This is the full attendance list of companies across the 4 OSJ related events in March – OSJ/Subsea/DP/Wind.
Why attend?
With our industry leading platform, Swapcard, you will experience all the benefits you have come to expect from a live event as well as online benefits you might not have experienced before, including: profiling and AI powered matchmaking, a virtual exhibition, online meeting rooms, live chat, and more.
Engage in programme sessions
Use the programme dashboard to follow the conference live with
Session Countdown
Auto-play next live session
Live discussion
Upvote questions
Interactive polls
Quick access to next sessions
Participate live
Join the live discussion, ask questions, answer polls
Participate in the Q&A
Answer polls and review results

Access other live discussions

See who is online

Engage with other attendees

Access other sessions
Experience the new technical exhibition
Discover new solutions and collaborate with key suppliers virtually
Live chat with sales staff for swift responses
Schedule meetings for more in-depth discussions
Watch live product demonstrations with Q&A
Download case studies, exhibitor brochures and product information
AI powered matchmaking
Matchmaking enables you to search for and make new connections through our online portal ahead of and throughout the virtual event, allowing you to extract far more from your attendance than just a business card. All you need to do is select your topics of interest and our AI powered matchmaking will suggest connections for you.
Our matchmaking feature includes:
Recommendations of who to meet
Intelligent searches allowing you to see who's online with matching interests
Building contact lists to takeaway
Booking virtual meetings, either 1-1 or in groups
Meet the right people with AI powered matchmaking
Explore recommendations
See who's online

with matching interests

Use advanced filters to find relevant contacts

Chat with anyone

Build contact lists to takeaway

Book virtual meetings
Join group discussions
Engage a focussed view with group discussions
Create as many group discussions as you like

Share knowledge and exchange views

Seek new solutions and recommendations

Join current groups in the chatroom
Keep in touch with the live programme
Virtual Exhibition
The new technical exhibition is more than just virtual
The demand for new technologies and innovative solutions is not diminished by the current restrictions we face and the market continues to look for the right products and services to feed its operations. Riviera's online conference platform enables us to offer attendees an enhanced interactive exhibition experience as well as a flexible and proactive approach for exhibitors with high quality business tools, allowing you to engage with an increased global audience.
As an exhibitor, the virtual experience offers all you would expect from a stand at a premium event and more. With Riviera's virtual platform, industry-leader, Swapcard, has taken those existing expectations to a new level.
Exhibitors confirmed to date:
Brand Energy
Damen
Fugro Norway
GE Power
OneStep Power
Opsealog
Kongsberg
Van Aalst Group
V.Group
View the Exhibitor Experience and explore the benefits
Review the Exhibitor Portal
Set up your Virtual Exhibition Stand
Organise and Manage your Meetings
Network and Build Contact Lists
Showcase Products and Services
Customise your Stand
Brand your Space
Showcase with Product Video
Run Live Demonstrations
Engage via Live Chat or Video
Invite Brochures by Request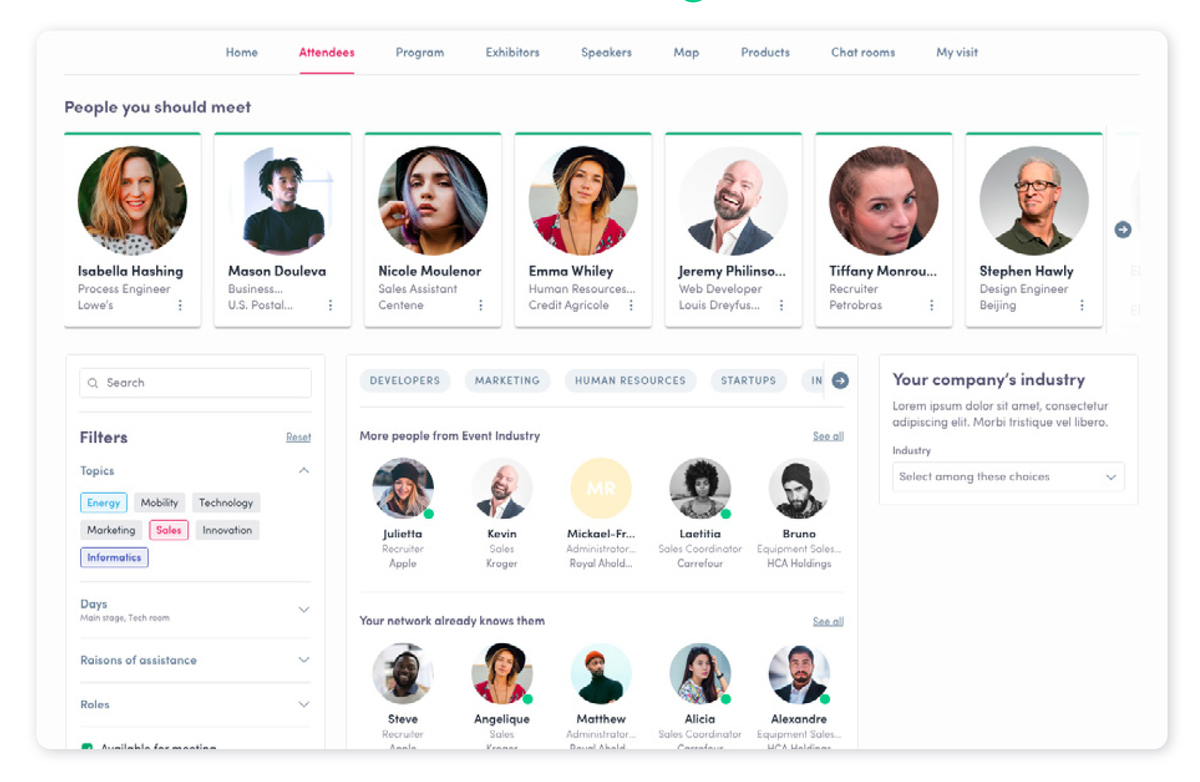 AI Powered Matchmaking
Explore Recommendations
See Who's Online with Matching Interests
Use Advanced Filters to Find Contacts
Invite Matches to Chat or Meet
Improve Lead Generation
Build Quality Lists to Takeaway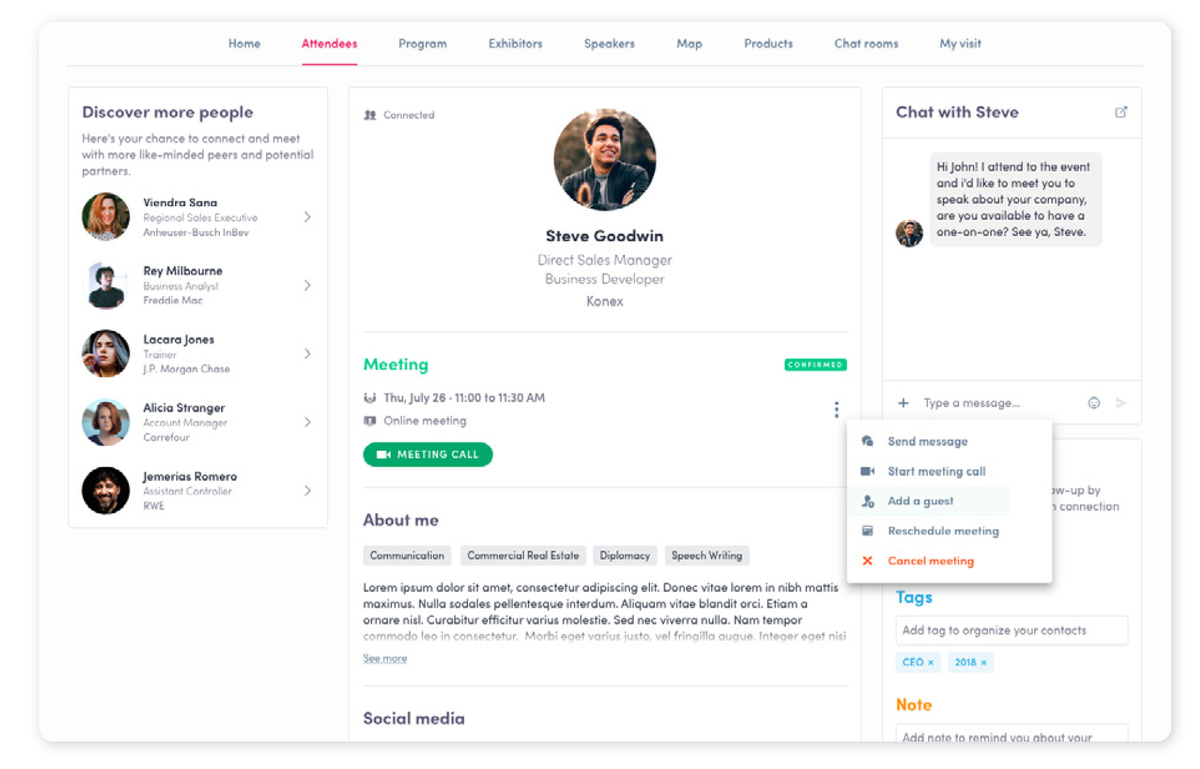 Network and Engage
(New dashboard coming in 2021)
Focus your Networking with Matchmaking
Respond to Live Chat Enquiries
Arrange Video Meetings
Send Meeting Reminders
Extend your Reach with Riviera's Global Audience
Enhanced Analytics
Exhibitor Analytics Dashboard
Lead Scoring
Lead Source Tracking
Tagging Product and Services
Live Data on Prospects
Lead Generation +++
Before: the platform will be open one week before the conference for attendees to review the attendee list, send meeting invitations and plan their schedule.
During: the programme schedule includes networking breaks and time to explore exhibitor profiles, send enquiries via live chat or take video meetings all in real time
After: content is accessible for up to 90 days after the conference ends extending lead generation opportunities. Riviera's website at www.rivieramm.com will showcase news items and conference highlights post event further strengthening its lifecycle and opportunities for further engagement via SEO
Exhibition Opening Hours: (beginning one week prior)
Exhibitors will be online to meet attendees virtually and respond to enquiries during the following hours:
09:00 - 17:00 BST
London, United Kingdom
09:00 - 17:00 SGT
Singapore
09:00 - 17:00 CDT
Houston, USA
If you are interested in exhibiting at the virtual conference, please contact:
Ian Glen - Brand Manager, ian.glen@rivieramm.com or call +44 7919 263737
Tickets
Choose your conference pass here
Whether you're an invited VIP keen on getting ahead of industry trends and meet new suppliers or you are a supplier of products and services and are keen to understand the challenges your customers face, network and meet potential buyers of your services, choose your conference pass.
---
Multi-Pass or Conference Pass (UK/EU registered)
Unlimited access to all live streamed conference sessions
Access to virtual exhibition
Access to the presentation materials after the event
Unlimited access to the on-demand library of conference recordings
Full use of virtual matchmaking and contacts download: Unlimited meeting requests with exhibitors and attendees
Membership to the Global Subsea Operators Community (launching this year)
Virtual networking breaks
Multi-Pass – access four events over three days, 23-25 March 2021, GBP 400 +VAT*
(Offshore Support Journal, European Dynamic Positioning, Subsea and Offshore Wind Virtual Conferences)
Conference Pass - access this event, 24 March 2021, GBP 200 +VAT*
Book Now for more details
*VAT liability is applied under the reverse-charge mechanism for VAT registered businesses within the EU. Your VAT number is required when purchasing.
VAT at standard rate applies to all UK businesses.
---
Multi-Pass or Conference Pass (Rest of World)
Unlimited access to all live streamed conference sessions
Access to virtual exhibition
Access to the presentation materials after the event
Unlimited access to the on-demand library of conference recordings
Full use of virtual matchmaking and contacts download: Unlimited meeting requests with exhibitors and attendees
Membership to the Global Subsea Operators Community (launching this year)
Virtual networking breaks
Multi-Pass – access four events over three days, 23-25 March 2021, GBP 400
(Offshore Support Journal, European Dynamic Positioning, Subsea and Offshore Wind Virtual Conferences)
Conference Pass - access this event, 24 March 2021, GBP 200
Book Now for more details
---
By registering for this event, Riviera Maritime Media Ltd, and its subsidiaries may use your information for direct marketing of related products and services and delivery of the virtual conference. For further privacy information please go to www.rivieramm.com/privacy-policy You may opt out of receiving communications by unsubscribing via the link contained within any of the communications we send or by emailing your request to privacy@rivieramm.com
An account will be created with our virtual event partner Swapcard with the information you have provided to access and participate in the conference. Once your account has been created you can use the platform to view the attendees' list, register for live sessions, networking and much more. To view Swapcard's data processing policies and your data protection rights go to www.swapcard.com/gdpr