LNG Bunkering & Refuelling Conference, Americas

01 February 2021 - 02 February 2021

09:00 - 18:00

Jacksonville | DATE TBC
---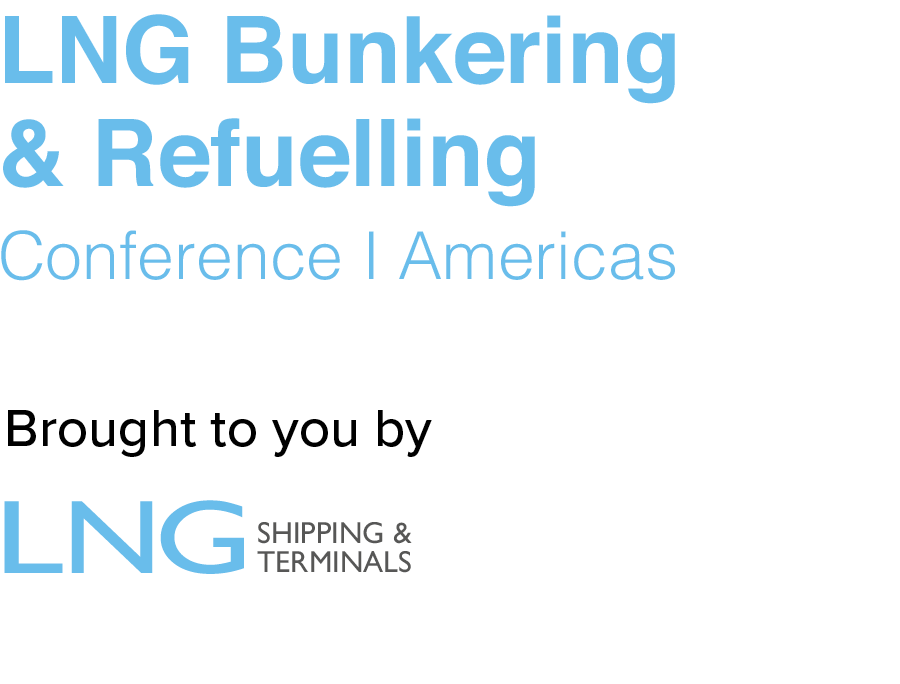 ---
Explore the developments, opportunities and innovations in LNG as a marine fuel market
Shipping is under intense pressure to reduce CO2 and greenhouse gas emissions, requiring vessel owners to adopt less carbon-intensive fuels and choose alternative energy sources. LNG as a marine fuel has emerged as one of the primary choices as shipping moves towards cutting its CO2 emissions by 50% by 2050.

With a significant increase in the number of LNG-fuelled ships in operation, on order and under construction, investments are being made in new small-scale liquefaction, LNG bunkering vessels, refuelling and port facilities to serve this burgeoning market.

During an intensive, two-day programme, renowned industry experts will examine in individual and panel presentations recent regulatory, safety, financial and operational developments in the LNG as a fuel market.

Key industry players from across the supply chain including vessel owners and operators, LNG terminals and ports, energy majors, charterers, equipment and service providers, regulators and industry associations will discuss the challenges that lie ahead, examining the bottlenecks that need to be overcome to underpin the growth of the LNG as a marine fuel market.

Register interest here



Programme Highlights
LNG bunkering: what is the overall size of the global market?
What is the impact of IMO 2020 Sulphur Cap and future regulations on LNG as a marine fuel?
What LNG bunkering infrastructure is in operation, under development or proposed?
What is the role of LNG in shipping's goal to decarbonise?
What is the role of government policy in shaping the LNG bunkering industry?
Discover new standards to address unique safety and security risks associated with LNG in vessel operations including port regulations
What small-scale liquefaction capacity is available in the Americas?
Key factors to take into account when preparing terminals for LNG operation
Assess various LNG bunkering options and associated technologies
Why some owners are switching to LNG over other options to reduce emissions? What are the benefits and risks associated with it?
Discover the technological advances and innovations in the LNG Industry and how technology can help natural gas to stay competitive
Explore the challenges of designing and constructing LNG bunker vessels


Advisory Panel






John Snyder
Editor
LNG Shipping & Terminals
Carlos Guerrero
Global Market Leader - Gas Carriers & Oil Tankers
Bureau Veritas
Tatiana Fayzullina
Managing Director
ELEVATE LNG
Richard Schiappacasse
Director, Forest Products and Specialty Cargo Sales
JAXPORT

Peter Keller
Chairman

SEA-LNG
Silver Sponsors
Ian Pow - Brand Manager
ian.pow@rivieramm.com

Add to Calendar
All Speakers
---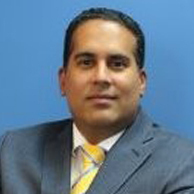 Freddy Obando
Head of LNG - Central America and the Caribbean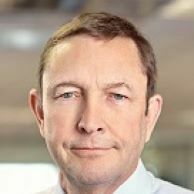 Angus Campbell
Corporate Director Energy Projects
Bernhard Schulte Shipmanagement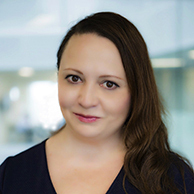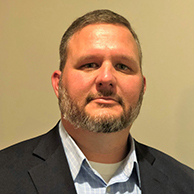 Dain Detillier
General Manager LNG Facility
Harvey Gulf International Marine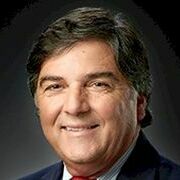 Ricardo Schiappacasse
Director, Forest Products and Specialty Cargoes
Jacksonville Port Authority
Ed Carr
Senior Vice President, LNG & Offshore - North & South America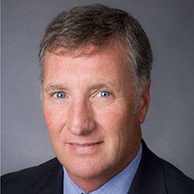 Tim Casey
Senior Vice President LNG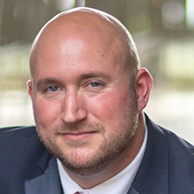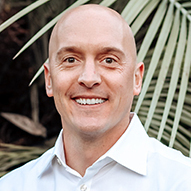 Marc Montemerlo
Chief Hazardous Materials Division (CG-ENG 5)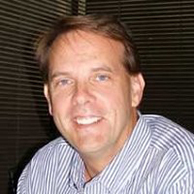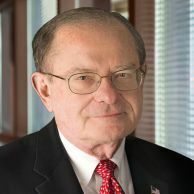 Programme
Explore the developments, opportunities and innovations in LNG as a marine fuel market



DAY ONE

08:00 Registration, coffee and networking
09:00 Welcome from the conference chairman
John Snyder, Editor, LNG Shipping & Terminals
SESSION 1: THE AMERICAS LNG MARKET UPDATE

An in-depth analysis of the LNG industry and its recent development in the Americas. The impact of new requirements for greener fuels and the role of LNG in shipping's goal of decarbonisation.
09:10 LNG market update: Current status and future projection
LNG market analysis: Demand and supply
LNG Bunkering: What's the overall size of the global LNG as fuel market?
Effects of the IMO 2020 emissions regulations on LNG as a marine fuel
Fundamental drivers for LNG growth
09:30 Commercial aspects of LNG bunkering and green finance
Availability and development of LNG bunkering infrastructure
What financing is available to support LNG bunkering infrastructure?
Innovative ways to secure financing as long-term sales contracts for LNG projects
09:50 Q&A


10:10 Opening panel discussion – the adoption of LNG as fuel. What are the drivers for standardisation?
The role of LNG in shipping's goal of decarbonisation
Assessing the LNG bunkering supply chain. What are the potential bottlenecks to overcome?
What are the next steps towards standardisation?
Angus Campbell, Corporate Director Energy Projects, Bernhard Schulte Shipmanagement


11:00 Networking coffee break in the exhibition area
SESSION 2: REGULATION OF LNG BUNKERING

Regulatory bodies could influence the growth of LNG bunkering through tax code or policies. This session will cover the recent regulation developments and government initiatives in supporting LNG bunkering.
11:40 US LNG bunkering industry regulatory challenges

While support for LNG as fuel continues to gain traction in Europe and Asia, the present U.S. administration has not supported the climate-change movement. This presentation will explore the current state of U.S. regulatory policies affecting the use and promotion of LNG as fuel, and address the legal challenges affecting this industry domestically.

12:00 Pathways to address unique safety and security risks associated with LNG in vessel operations including Port Regulations
Leakage of LNG during LNG shipping or bunkering
Handling of boil-off gas including the vapour return to the LNG bunkering ship
Evaluating security risks of LNG bunkering
Marc Montemerlo, Chief, Hazardous Materials Division, U.S. Coast Guard
12:20 LNG facilities in the Americas - Complying with the Occupational Safety and Health Administration's regulations for Process Safety Management of Highly Hazardous Chemicals
12:40 Q&A
13:00 Networking lunch break in the exhibition area
SESSION 3: PORT INFRASTRUCTURE DEVELOPMENT
Supporting the LNG industry developments, this session will focus on terminal infrastructure facilities, suppliers, terminal developments and, in general, the transformation of LNG hubs to meet the needs of increasing demand for LNG as a marine fuel.


14:10 Bunkering availability in ports
From a shipowner perspective, the biggest challenge is ensuring LNG is available in ports servicing LNG fuelled vessels. To date shipowners with LNG fuelled vessels run them on regular routes with known LNG availability. What ports are developing LNG bunkering options?

Ricardo Schiappacasse, Director, Forest Products and Specialty Cargoes, Jacksonville Port Authority (JAXPORT)
14:30 Small-scale LNG infrastructure in the USA
What small-scale liquefaction capacity is available in the Americas?
The need and development of small-scale LNG
Distribution and regasification functions of small-scale LNG
Tim Casey, SVP LNG, Northstar Midstream


14:50 Preparing terminal for operation
Feasibility to develop LNG bunkering facility
Selecting the most suitable bunkering option
Project and systems preparation for safety operation
15:10 Q&A
15:30 Networking coffee break in the exhibition area
SESSION 4: BUNKERING OPTIONS

Advantages of different LNG bunkering options and associated technologies whether considering shorter bunkering time, limited investment costs and flexibility and manoeuvrability.
16:10 Shore-to-ship LNG bunkering
Compensating limited berth access for larger LNG-fuelled vessels
Suitability of shore-ship bunkering options for inland shipping
16:30 Ship-to-ship LNG bunkering
Handling ship-to-ship interfaces
Adjusting to operational requirements
Solving compatibility: issues, systems and arrangements
First and second generation LNG bunker vessels
Björn Munko, General Manager, TGE Marine Gas Engineering


16:50 Expanding access to LNG via trucks
Examining truck loading capabilities
What are the infrastructure requirements at ports?
Increasing the bunkering volume and transferred volume
Freddy Obando, Head of LNG - Central America and the Caribbean, AES Corporation
17:10 Q&A
17:30 Panel discussion – How global developments are affecting LNG terminals
The increase in LNG production – is it time to consider small-scale floating terminal solutions?
Examining the demand for terminal capacity
The impact of potential new types of customers driving flexible contract solutions
18:20 Closing remarks from the conference chairman
18:30 Close of day one

DAY TWO

08:00 Registration, coffee and networking


09:00 Welcome from the conference chairman
John Snyder, Editor, LNG Shipping & Terminals

SESSION 5: SHIPOWNER CASE STUDIES

Lessons learnt from major players in the industry on selecting LNG as alternative fuel, fleet development and future goals.
09:10 Shipowners panel debate - Assessing potential risks when switching to LNG-fuelled fleet
Why some shipowners have switched to LNG over other options to reducing emissions?
Assessing the financial case for investing in an LNG-fuelled fleet
The options to reduce associated cost with investment in newbuild LNG vessels
Ed Carr, Senior Vice President, LNG and Offshore - North & South America, MOL (Americas)


10:10 Networking coffee break in the exhibition area
10:50 The right selection of the containment system
The selection of the containment system also starts to be an important topic as some membrane ships are already under construction and more in line to be built in near future.
Bunker vessels
LNG-fuelled vessels
Coleman Cosgrove, VP, Marine Operations, Crowley Liner Services

11:10 Designing LNG-fuelled vessels
Analysing the design requirements for LNG-fuelled vessels
Focusing on safety
The challenges of designing and constructing LNG bunker vessels
Dain Detillier, General Manager LNG Facility, Harvey Gulf International Marine


11:30 LNG bunker quality testing best practice
There are many uncertainties how to standardise LNG bunkering. Focus on fuel sampling and testing as well as onboard storage and treatment.

Paul Fitzpatrick, Port Engineer, Isla Bella, TOTE Services


11:50 Q&A
12:10 Networking lunch break in the exhibition area
SESSION 6: LNG TECHNOLOGY SPOTLIGHT

Technological advances and innovations in the LNG industry and how technology can help natural gas to stay competitive. The focus on new technologies and projects in the field of LNG bunkering ships and more specifically with regards to transfer systems, re-liquefaction systems and safe mooring.
13:20 Transfer systems
Key considerations for pre-bunkering
Overcoming hazards associated with LNG transfer operations
Innovative solutions to minimise human errors
13:40 Re-liquefaction systems
Suitability and feasibility of the re-liquefaction system design
Focusing on demand for flexible re-liquefaction capacity
Boil-Off Gas (BOG) minimization for LNG bunkering vessel
14:00 Designing safe mooring during LNG bunkering operation
Inadequate mooring or mooring line failure
Examining mooring analysis tools
Automated vacuum mooring technology
14:20 Assessing the risk of SIMOPS while bunkering with LNG
Optimising bunker processes
Ensuring the safety of a SIMOPS operation
14:40 Q&A
15:00 Networking coffee break in the exhibition area
SESSION 7: KEY FACTORS TO CONSIDER FOR THE RAPID INDUSTRY DEVELOPMENT

As the industry continues to develop, there are many factors to consider and evaluate, especially into the long-term, including competition from other alternative fuels such as LBG, hydrogen and ammonia as well as other financial, economic and investment matters.
15:40 Industry leaders panel discussion
What are the expectations regarding LNG bunkering market development over the next 12 months?
Factors the industry needs to explore to face the challenges
Vessel designing vs retrofitting
Driving terminal activity to increase bunkering availability
Alternative fuels for 2030 and 2050 for further reduction in the GHG emissions
Moderator: Tatiana Fayzullina, Managing Director, ELEVATE LNG
Peter Keller, Chair, SEA-LNG
Carlos Guerrero, Global Market Leader Gas Carriers and Oil Tankers, Bureau Veritas
16:40 Closing remarks from the conference chairman
16:50 End of conference

*Programme subject to changes/amendments
Exhibition
Exhibition

Your exhibitor package includes the following:
3 x 2m stand space
Table and chairs
Access to electricity
Entry on the delegate handbook printed floorplan
1 x free delegate for each day you are exhibiting
Free upload of technical white paper on Riviera's Maritime Knowledge Bank
A minimum of 3 networking sessions per day in the exhibition area
If you are interested in exhibiting at the conference, please contact:
Ian Pow, Brand Manager on ian.pow@rivieramm.com or call +44 20 8370 7011
Sponsor
Sponsor
Whether your goals are to increase your market share, launch your latest product, increase your brand awareness or hear first-hand what strategy your potential customers are taking on LNG bunkering and refuelling technologies, this event is an ideal opportunity to deliver your message to, and hear from, key decision makers.


Conference sponsorship represents an unrivalled opportunity to engage with your target audience in a focused setting.
Networking and business opportunities: this event will foster crucial senior-level contacts and relationships.


A broader range of sponsorship opportunities means that we have the package to suit your needs and your budget.
If you are interested in discussing the sponsorship opportunities at this conference please contact:
Ian Pow on +44 208 370 7011 or by email on ian.pow@rivieramm.com
Silver Sponsors
Why Attend
Why attend
Gain insight into the bunkering options for the LNG-fuelled fleet and associated technologies
Discover new standards to address unique safety and security risks associated with LNG in vessel operations
Network with industry leaders in the LNG bunkering and LNG-fuelled vessel market
Be prepared to take advantage of opportunities and for future challenges
Attendees will include:
Vessel owners/operators/managers
Terminal/Ports
Ship designers and builders
Utilities companies
Equipment manufacturers
Regulators
Class societies
Industry service providers: brokers, traders, analysts, lawyers and consultants
Industry associations