Offshore Support Journal Conference, Asia 2022

15 February 2022 - 16 February 2022

09:00 - 17:00

Singapore
---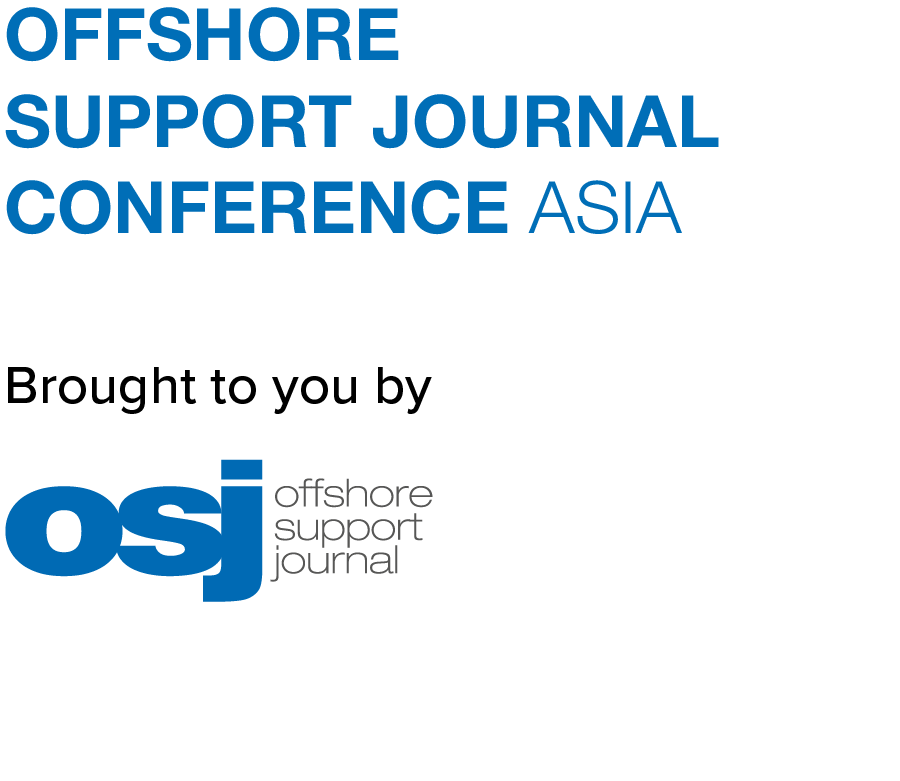 ---
Navigating the route to recovery

OSJ Asia is the leading annual event for all players in the offshore support vessel (OSV) sector, with this year's event taking place in Singapore.
OSJ Asia follows the sector closely, offering a platform for all stakeholders in the supply chain to discuss, debate and share experiences in what continues to be a complex industry.
This year's programme will focus on the challenges of operating in a sector which has been changed irreversibly by the recent pandemic. Although it continues to be a difficult time for most, commercial opportunities can be found, and there are positives in terms of accelerating digital technologies take-up, diversification and achieving zero-emissions aspirations.


Key topics and themes:
OSV market outlook in the region
Changing business practices and approaches
Identifying commercial opportunities
Opportunities for diversification
Adapting vessels to operate in new sectors
Retrofitting and newbuilds
Innovative technologies
Clean power options, hybridisation, carbon reduction and fuel efficiencies
Communications and connectivity
Crew welfare and management
Who should attend:
Vessel owner/operators
Offshore energy companies
Shipmanagers
Shipyards
Designers
Equipment, technology and service providers
Banking, finance and shipbrokers
Class societies
Advisory panel


Vivek Seth
Senior VP - Marine Services
ADNOC Logistics & Services

Gijsbert de Jong
Marine Chief Executive Nordics Bureau Veritas


Morten Sundt
Manager – Marine
Equinor

Mark Ford
Technical Director
IMCA

Tony Mason
Secretary
International Support Vessel Owners' Association (ISOA)

David Ross
Managing Director
MMA Offshore



John Snyder
Managing Editor
OSJ

Stuart N. Smith
Vice President - Asset Development Subsea 7

Thom Payne
Head of Offshore
Westwood Global Energy
Testimonials from past events

"The conference was well crafted with most of the interesting topics. More environment topics must be covered in the future as the industry is going in that direction."
Pradeep Kumar Datar, Pacific Ocean Partners/Corvus Energy

"Extremely well planned event and excellent composition of all aspects of offshore."
Praveen Bajaj, ConocoPhillips

"Very good speakers and excellent networking."
Tor Widing, Fearnley Offshore Supply

"MOGSC is looking forward to continue participating in this great event and to share our related experience and updates."
Imran Azmi, Malaysian Oil & Gas Services Council (MOGSC)

"It was a very well organized event with a good selection of topics dealt with and an excellent mix of attendees."
Diana Leng, KS Drilling

"This years Asian OSJ Conferece, despite the industry being in the doldrums had an abundance of owners, brokers and vendors and the tone was generally more upbeat than in 2017."
Mike Meade, M3 Marine

"The AOSJ Conference is extremely useful and beneficial for us to understand the latest industry trends as well technology updates. It is the only event in the industry today that focuses on the Offshore Supply Vessels (OSV) sector. Everyone and anyone who is involved in the OSV industry should participate in the event."
Megat Zariman Abdul Rahim, Bumi Armada Berhad
Kym Tan Head of Sales, Asia
kym.tan@rivieramm.com

Add to Calendar
All Speakers
---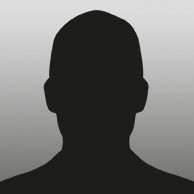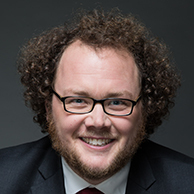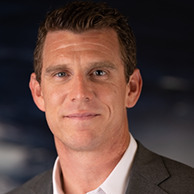 John Donovan
Vice President – Operations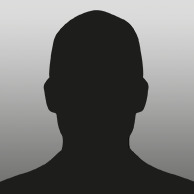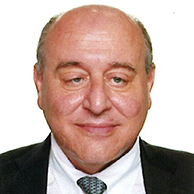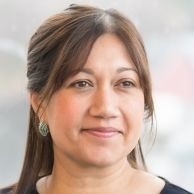 Audra Drablos
Sector Development Director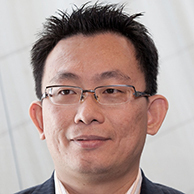 Francis Wong
Vice President, Deck Handling Business Line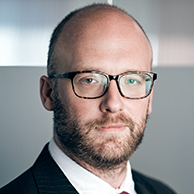 David Jordan
Maritime Strategies International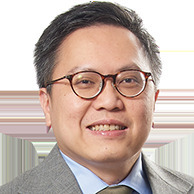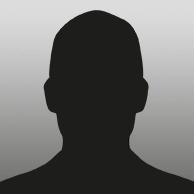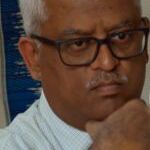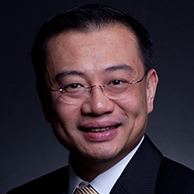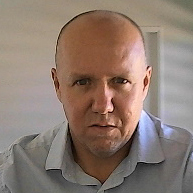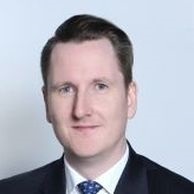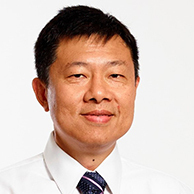 Sugiman Layanto
Wintermar Offshore Marine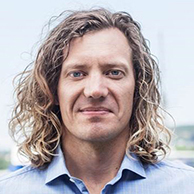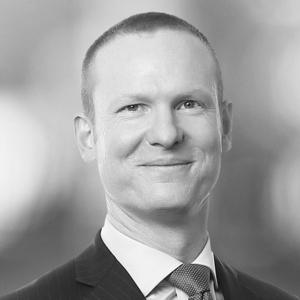 Programme
Navigating the route to recovery

Tuesday 15 February 2022
10:00 Welcome address from Riviera Maritime Media
Edwin Lampert, Executive Editor & Head of Business Relations, Riviera Maritime Media


---
10:10 Spotlight interview: Maritime Singapore decarbonisation blueprint 2050
Decarbonisation strategies
Mitigating Singapore's maritime transport emissions
Plans to reduce GHG emissions from international shipping
R&D initiatives
A look to the future
---

SESSION 1: MARKET OUTLOOK, KEY TRENDS AND MARKET DATA
An in-depth review of industry developments over the past 12 months, status of the energy markets and their impact on the OSV sector
10:30 Global energy outlook and the OSV sector

Assessment of the traditional oil and gas and renewables markets
Ongoing impact of Covid-19 and how fast oil demand will rebound
What does the landscape look like for new projects?
Predictions for oil price stabilisation
Thom Payne, Head of Offshore Energy Services, Westwood Global Energy Group


10:45 OSV sector in southeast Asia
Status of the sector – will it improve in 2021/2022?
Impact of weak traditional oil and gas market on the OSV sector
Which markets are active for OSVs now, and which will become active in the future?
Double impact of Covid-19 and low oil prices on recovery
Capt. Mike Meade, Chief Executive Officer & Director, M3 Marine Group
11:00 Q&A


11:20 Networking coffee break

SESSION 2: REGIONAL OPPORTUNITIES FOR OSVs
Detailed assessment of the vessels market in today's challenging conditions and recognising opportunities for OSVs in some of the regions 'hotspots' including Australia, Cambodia, Indonesia, Malaysia, Myanmar, Thailand and Vietnam.
Review of regional 'hotspots'
This session will showcase succinct presentations giving a brief review of regional oil, gas and renewables activity and implications for the OSV sector


12:00 Malaysia

Senior Representative, Malaysia OSV Owners' Association


12:10 Indonesia

Sugiman Layanto, Managing Director, PT Wintermar Offshore Marine

12:20 Cambodia, Myanmar, Thailand and Vietnam
Review of regions offering the biggest opportunities for early-stage growth and prospects for OSV utilisation
David Jordan, Regional Director – Asia, Maritime Strategies International


12:30 Opportunities in Australia – capitalising on the gas boom
Review of current and planned gas projects in the region
Increased activity proposed over the next two to three years, what will this mean for OSV owners?
What are the challenges and opportunities?
Oliver Bailey, Managing Director, Perth Simulation Centre
12:45 Q&A


13:05 Networking lunch break


SESSION 3: IRM AND DECOMMISSIONING PROSPECTS; REVIEW OF THE VESSELS MARKET
Experts will assess the reality of today's vessels market, evaluate the opportunities for OSV utilisation in the decommissioning market and prospects for vessels in the renewables IRM sector


14:10 The decommissioning movement in southeast Asia
Market size and valuation
What opportunities will it present for the OSV sector?
Where are the hotspots?
Dr Matthew Secomb, Partner, White & Case
14.25 Outlook and opportunities for IRM vessels in the APAC renewables sector
Market analysis and outlook
Trends and drivers
Opportunities in the IRM offshore wind sector
Developments in state-of-the-art vessels for IRM operations
Will growth continue in the sector?
Tom Manning, General Manager and Director, CWind Taiwan
14:40 The reality of today's vessels market

Market trends and activity
Overcapacity in the market
Scrapping – how can we get owners to scrap?
Utilisation and day rates
Jesper Skjong, Market Analyst, Fearnley Offshore Supply


14:55 Q&A


15:15 Chairman's day one closing remarks
Wednesday 16 February 2022

10:00 Welcome address from Riviera Maritime Media
Edwin Lampert, Executive Editor & Head of Business Relations, Riviera Maritime Media


SESSION 4: DESIGN AND POWERING OF NEXT-GENERATION VESSELS
A key theme for charterers is the growing demand for more efficient and lower emissions support vessels and this session will review next-generation designs, and hybrid and autonomous vessels


10:05 Making the most of vessel data to reduce costs and carbon intensity
John Donovan, Vice President – Operations, Fueltrax
10:20 OSVs of the future – next generation designs for alternative fuels
Review of the latest OSV concepts
What are the design drivers?
The challenge of building 'vessels of the future' for alternative fuels
Multi-purpose vessels with specialist equipment
Senior Representative, MTU


10:35 OSVs of the future – next generation CTVs
Innovations in Crew Transfer Vessels (CTVs)
New design driving efficiencies
Improving crew safety
Construction and post-delivery financing
Greg Daniel, Technical Manager, Strategic Marine Group
Eng Yew Chan, Chief Executive Officer, Strategic Marine Group

10:50 Hybrid vessels – the key to achieving zero-emissions targets
Establishing the business case and becoming an 'early adopter'
Investment costs versus operational savings
Design capability for hybrid and electric technology
Innovations in battery technology and energy storage systems
Future developments in technology for a greener future
James Tan, Account Manager, Berg Propulsion
11:05 Q&A
11:25 Networking coffee break
SESSION 5: OFFSHORE AND FLOATING WIND IN ASIA – A GROWING SECTOR
The offshore windfarm industry is steadily increasing its role in energy production. This session will review the opportunities offered by this innovative and dynamic sector, identifying vessel requirements, walk-to-work developments and opportunities for cable-lay vessels
12:00 Key trends in the Asia Pacific offshore wind market
Trends, drivers and opportunities
Global and regional growth in the offshore wind and floating offshore wind sectors
A walk-through of project opportunities in the region
Which vessels will be required?
Future predictions
12:15 Walk-to-work innovations and opportunities offshore Asia
Key trends and drivers
Opportunities in the offshore wind and oil and gas industries
Developments in walk-to-work systems for the service operation vessel market
Technology innovations and new concepts to meet the needs of clients today and tomorrow
Francis Wong, Vice President, Deck Handling Business Line, MacGregor


12:30 Opportunities in the cable-lay sector
Trends, drivers and potential for subsea vessels
Identifying opportunities for cable-lay vessel utilisation
Innovations in vessel design and capabilities
Kevin Robb, Commercial Director, Global Offshore


12:45 Q&A


13:05 Networking lunch break


SESSION 6: SUSTAINABILITY, COMMUNICATIONS AND CREW WELFARE, AND SAFETY
This session will highlight what is needed to achieve a sustainable business in today's unpredictable market and consider where future finance will come from. Leading experts will review how crew welfare can be maintained through technology innovation and changing crew transfer approaches in a post COVID-19 era.


14:15 Creating a sustainable business in a reduced oil price environment
Moving towards sustainability in the OSV sector
Understanding the value and importance of sustainability
Balancing commercial, social and environmental sustainability
How technology and alternative fuels can help achieve sustainability
Hassan Basma, CEO, HBA Offshore
14:30 Smart use of available vessel data to decarbonise operations and prepare for a near future where sustainability is a key business driver
A low-carbon footprint is becoming table stakes…but how to get the right insight to make it happen on your fleet?
Better strategic decision-making and stronger competitive position by utilising existing data sources in new ways
From cards-close-to-chest to full transparency. Are you ready for the transformation?

Sindre Stemshaug Bornstein, Chief Commercial Officer, Yxney Maritime
14:45 Delivering safety, welfare and mental wellbeing of mariners through technology

Understanding the vital role technology and connectivity plays in crew welfare
Impact of the global pandemic on crew welfare and wellbeing
Bridging the gap between health and safety on board through improved communications and connectivity
Future developments
Audra Drablos, Sector Development Director, Inmarsat


15:00 Emission reduction through lighting load optimisation
Sagar Tanksali, Executive Director, Seraphic Energy


15:15 Q&A
15:35 Chairman's closing remarks and end of conference



*Programme subject to changes/amendments
Who's attending
Live attendees


Check out who will be attending the event live and in-person!
Almina Resources
Amsbach Marine

Arus Jaya Oil & Gas
Berg Propulsion
Braemar ACM Shipbroking
CHO Ship Management
Coastal Marine
Eastern Navigation
EMAS
Enterprise Singapore
Express Offshore
Fearnley Offshore Supply
Focal

GO OFFSHORE
Inmarsat

HBA Offshore
Kim Heng Marine & Oilfield



MacGregor
Miclyn Express Offshore
MMA Offshore Asia
MTU

M3 Marine Group

MPA

Penguin International
Perth Simulation Centre
POSH Semco

Sealink International
Seraphic Energy
Solstad Offshore
Strategic Marine

Swire Pacific Offshore
Vallianz Offshore Marine
Vroon Offshore Services
Westwood Global Energy Group
For in-person attendance please contact Kym Tan, Head of Sales - Asia
REGISTER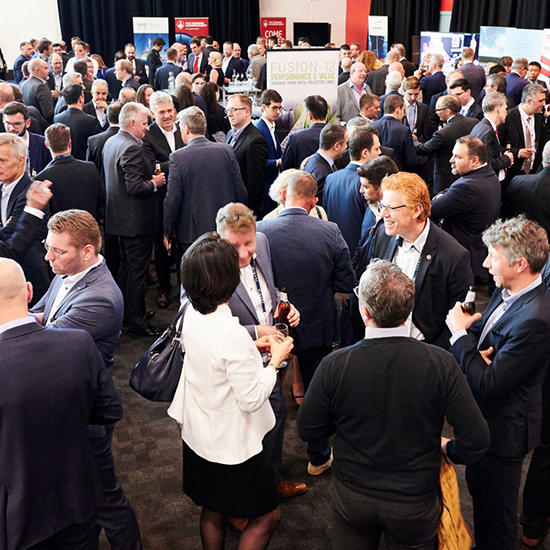 Register below
Delegate registration includes:
• Access to all conference sessions
• Delegate pack
• Invitation to the pre-event drinks reception(if applicable)
• Coffees and refreshments
• Lunches
---
Early booking price SAVE SG$200
Book and pay by 16 December to purchase your ticket at the lower price of SG$ 2200.00 plus 7% GST
If buying two or more delegate tickets please use the promotional code: OSJA10 to receive a 10% discount. Bookings must be made on the same day for delegates from the same company. Not to be used in conjunction with any other offer.
---
Standard price
Book and pay after 16 December for SG$ 2400.00 plus 7% GST

If buying two or more delegate tickets please use the promotional code: OSJA10 to receive a 10% discount. Bookings must be made on the same day for delegates from the same company. Not to be used in conjunction with any other offer.
---
Enhance your company's presence
Thinking about speaking, exhibiting or even sponsoring? Complete the short form
HERE
and a member of our team will get in touch with the options available.