TUGTECHNOLOGY 2021

25 October 2021 - 26 October 2021

09:00 - 18:00

Date and venue TBC
---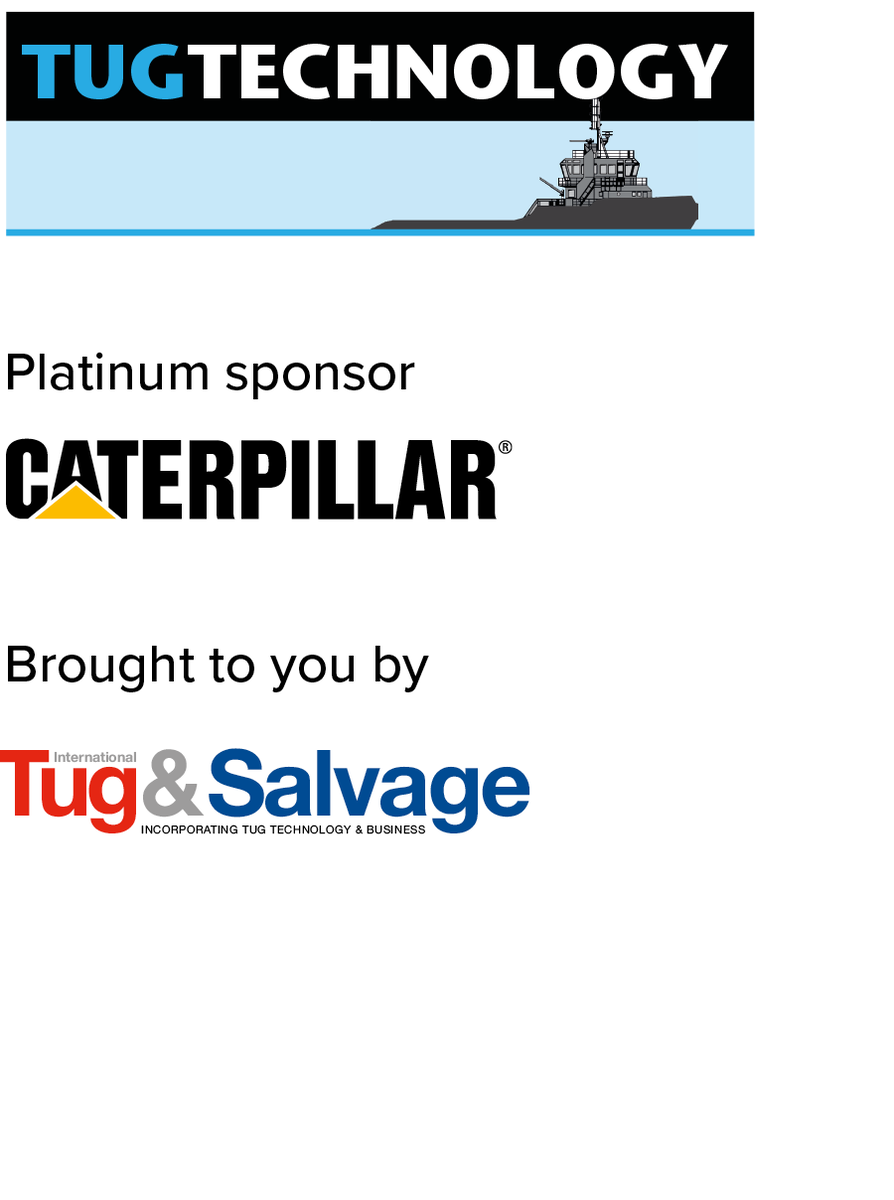 ---
Updated name but the same technological focus
Planning has now begun for the next TUGTECHNOLOGY conference for later this year. We are excited to have the opportunity to host an event that attracts the industry's technological experts and grateful for the continued support of the event's exhibitors and sponsors for making this possible.
As stated previously, the event belongs to the industry and the most recent edition in Liverpool in 2019 attracted 405 delegates with 57 companies showcasing their latest products and innovations.
TUGTECHNOLOGY attracts executive decision-makers and leading technological experts and innovators.
The year 2020 has served to accelerate change. Be it the emissions challenges and the many options to be considered including fuel types, fuel cell technology, a hybrid approach or pure batteries, or the race for autonomous vessels, the pandemic has accentuated the need for efficiency and cost reduction like nothing ever before.
As markets recover and trade increases the tug industry will require more from the innovators than at any time previously. The industry's suppliers and designers will deliver and the TUGTECHNOLOGY conference will bring the solutions to you.
TUGTECHNOLOGY is a much-anticipated conference and is firmly established as a must-attend event. We hope to welcome you and make some new friends along the way.
As with previous editions, the majority of the conference papers will be made available to registered delegates two weeks prior to the start of the conference.
Further announcements follow in due course.
Please register your interest by following this link.
Enquiries:
For sales enquiries please contact Indrit Kruja on indrit.kruja@rivieramm.com or call on +44 (0)20 8370 7792
For venue or logistical enquiries please contact Mirella Charter on mirella.charter@rivieramm.com or call on +44 (0)20 8370 7009
Indrit Kruja - Brand Manager
indrit.kruja@rivieramm.com

Add to Calendar
About TUGTECHNOLOGY
TUGTECHNOLOGY is a two day event consisting of a conference programme, exhibition and gala dinner. It is the industry's premier technical gathering.
TUGTECHNOLOGY brings together the global tug owning and operating community, the international supply chain and the sector's industry associations and regulators for two days of networking, intelligence gathering and deal making in a warm, welcoming and professional setting. The conference programme is known for its technical range and depth and as the forum to analyse, discuss and debate the very latest concepts and advances. Papers are vetted by an expert industry advisory panel and competition to present is intense.
TUGTECHNOLOGY is organised by Riviera Maritime Media, the team behind the ITS conventions and International Tug & Salvage magazine.
Event Series
Tugnology and now known as TUGTECHNOLOGY, started in 2007, a two day technical conference that takes place during the intervening years of the biennial

ITS

Convention.
See some of our past events below.



TUGNOLOGY '19 Liverpool
Held 14-15 May and attracting 405 delegates the event took place in the ACC conference hall beside the River Mersey.
TUGNOLOGY '17 Rotterdam
Held 23-24 May the vent took place in Rotterdam's World Trade Centre with 392 delegates from 34 countries.
TUGNOLOGY '15 London
Held 19-20 May, the event drew 373 delegates from 37 countries.
TUGNOLOGY '13 London
Held 14-15 May, the event drew in 340 delegates with papers covering areas such as hybrid propulsion, remote monitoring and tug stability.
TUGNOLOGY '11 Antwerp
Held 17-18 May, the third biennial Tugnology conference took place in Antwerp's Hilton Hotel and drew 312 delegates from 27 countries.
TUGNOLOGY '09 Amsterdam
Held 19-21 May and attracted 270 delegates from 29 countries to the Amsterdam Hilton in the Netherlands
TUGNOLOGY '07 Southampton
The launch event, held June 11-12 at the five star De Vere Grand Harbour Hotel, drawing 183 representatives from the towage industry in 26 countries