Newport Shipping said Mr Loges will support Newport Shipping with its financial and marketing strategy for the German market.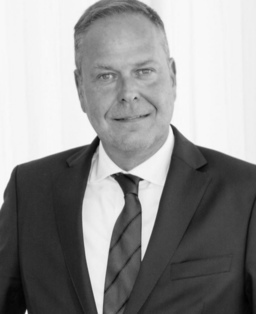 Commenting on the appointment, Newport Shipping Group managing director Lianghui Xia said "With the opening of the Hamburg office, Newport will have a presence in all the major shipping centres. This is key to our business strategy of delivering services through a global network. Ingmar's strong reputation as a maritime veteran with indepth experience of the industry will further strengthen our capability to serve our clients globally."
Mr Loges will assist Newport Shipping to grow its presence in Germany through his track record of marketing and executing transactions across multiple shipping sectors. For the last 15 years, Mr Loges has worked in lending institutions as global head of ship and offshore finance for DVB Bank SE Amsterdam, HSH Nordbank and UniCredit Bank. He comes to Newport shipping from his previous role as Managing Director and Head of Shipping Finance for the Western Hemisphere (Europe, Americas) within DVB Bank SE, responsible for a portfolio in excess of US$6Bn.
Mr Loges said "This is a good base to support the growth strategy. To run Newport Shipping's Hamburg office is a great opportunity to generate new business within the main services of drydocking, retrofit and financing. I think Newport Shipping's Hamburg presence is a perfect location for our turnkey solutions for retrofitting projects combined with [our] financing services."
Newport Shipping is a specialist in providing drydrocking services and operates through a network of 12 shipyards with 28 docks capable of handling all vessel sizes and approximately 2,100 dockings annually across the Atlantic and Pacific trading zones.
The company is registered in London but operates in Athens, Oslo, Istanbul, New York, Shanghai, Singapore and Hamburg.