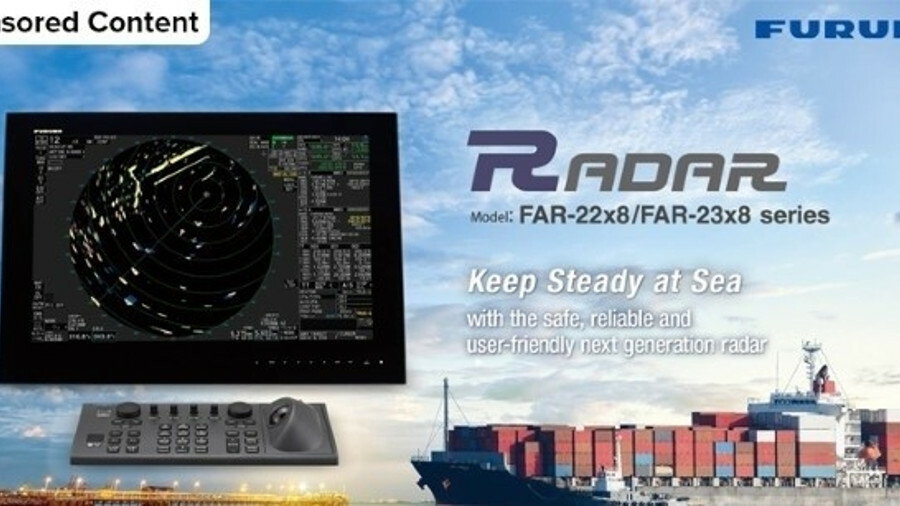 Furuno's new radar enables safer navigation
FURUNO has dedicated its expertise and technological knowledge to the development of reliable and efficient radar for safe voyages since 1959
FURUNO, a leading company in the marine electronics industry, has dedicated its expertise and technological knowledge to the development of reliable and efficient radar for safe voyages since 1959.
FURUNO won the Best Manufacturer award in the marine radar category from the National Marine Electronics Association in 1974, recognising the quality of its radar. With a clear vision for the future of marine travel, FURUNO continues to create next-generation ship operation experiences.
FURUNO has released the FAR-22x8/23x8 series, a brand-new radar series characterised by its state-of-the-art antenna design and innovative signal processing techniques. FURUNO's latest and finest technologies and intuitive design will increase situational awareness and enable even safer navigation.
Notable features of FAR-2xx8 series include:
Automatic clutter elimination for unprecedented echo clarity (ACE).
ACE quickly adjusts the radar image with a single press of the button. When the ACE function is activated, the system automatically adjusts clutter reduction filters and gain control according to sea and weather conditions.
Fast Target Tracking™ function to prevent collisions at an early stage.
With Fast Target Tracking™, the FAR-2xx8 series provides accurate tracking information; speed and course vectors are displayed in seconds allowing operators to take action and avoid incidents at an early stage.
InstantAccess bar™ which gives immediate access to functions.
InstantAccess bar™ contains shortcut menus of tasks (functions/actions) which operators frequently use, so users can quickly access necessary tasks.
Well-designed controllers for stress-free operation.
Comfortable usability is very important on long voyages. With that in mind, control units are designed based on ergonomics to fit the operators' hand. All operations can be controlled with the trackball.
Solid state radar model – NXT – specialised in target detection and maintainability (S-band only).
FURUNO Solid State Radar technology generates clear echo images, which allows users to obtain a clear picture of the area around their vessel, including weaker echoes from small craft.
Easy installation for newbuildings as well as retrofits, with expanded capabilities.
The FAR-2xx7 series can easily be replaced with the FAR-2xx8 series. A 27" wide monitor (model:MU-270W) is also available.
Learn more at our website and watch the video of the Furuno marine radar FAR-22x8/23x8.