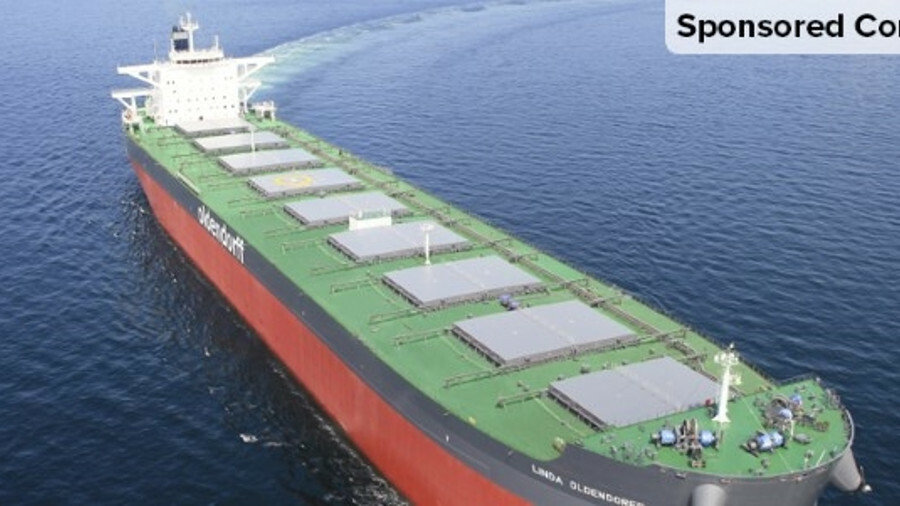 Oldendorff Carriers selects Navarino's Fleet Xpress and Infinity Cube
Navarino is proud to announce that Oldendorff Carriers has chosen its Fleet Xpress and Infinity Cube solutions
Navarino is proud to announce that Oldendorff Carriers has chosen its Fleet Xpress and Infinity Cube solutions. The intention is to have all Oldendorff Carriers-owned vessels fitted with the system within 2018. Oldendorff Carriers is one of the world's leading dry bulk operators with 4,000 employees from 60 countries, 18 offices worldwide and operates a fleet of 700 bulk carriers.
Following a sophisticated tender and proof of concept phase, Oldendorff will be rolling out Fleet Xpress internet on their vessels, with Infinity Cube hosting the Fleet Xpress soft NSD (Network Service Device). The company will install Cobham GX 100 antennas and activate them on the 4 Mbps entry plan.
The Infinity Cube will act as the nerve centre of vessel networks, providing an active/active server platform, a virtual disk and network management and a HUB to control all cubes from a centralised web application. The cube is a host for shipboard applications such as fleet management systems, weather routeing, chart and nautical publications and collects and reports user management data allowing Oldendorff active monitoring of all onboard IT equipment. All crew communications for both internet access and telephony services will likewise be managed by the Cube.
"The centrally managed HUB, the state-of-the-art server and the high-availability and redundancy of the system are the main arguments why we decided to go for the Navarino Infinity cubes," Oldendorff said.
Oldendorff Carriers managing director Thomas Weber said "We have chosen Navarino because we were looking for a fair and competent company to help us to rollout a complex system, in a short timeframe, to our own fleet. We are convinced we found in Navarino a partner who will help us to achieve this goal, and also for future challenges in the vessel communication sector."
Navarino Germany vice president, sales EMEA Ivo Terhell said "We are really excited about this project with Oldendorff Carriers. I am very proud to be working so closely with such a highly reputed company and we appreciate the trust that Oldendorff is putting in Navarino and our services. It is a complex and demanding project but Navarino has a wealth of experience in large-scale rollouts and we are looking forward to completing the installation phase in conjunction with the world-class Oldendorff IT team".