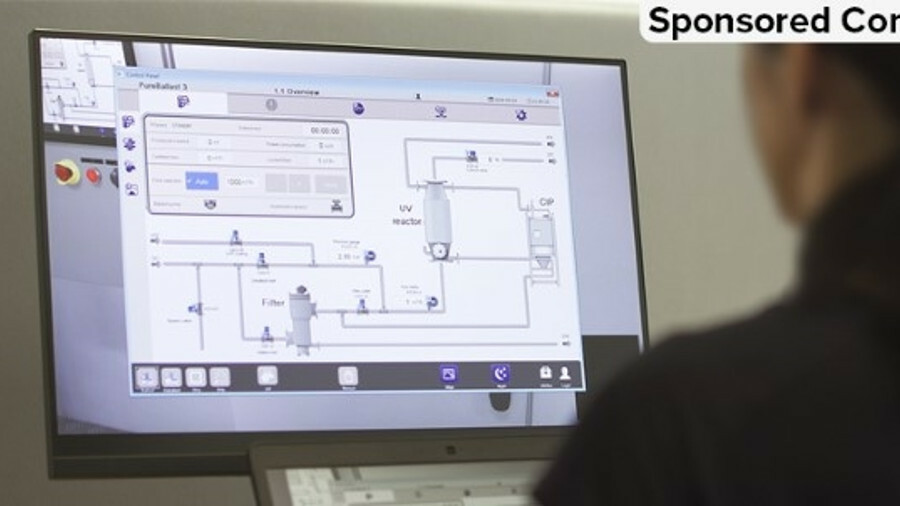 PureBallast 3 computer-based training
PureBallast 3 computer-based training is a complement to face-to-face instruction that lets crews learn about PureBallast 3 – anytime, anywhere
PureBallast 3 computer-based training (CBT) is a complement to face-to-face instruction that lets crews learn about PureBallast 3 – anytime, anywhere
Introduction and skills development
IMO and the US Coast Guard (USCG) make clear that crews must understand ballast water management practices and the specifics of the ballast water treatment system on board. PureBallast 3 CBT is an online/offline training tool that provides a solid introduction and helps to keep crew skills updated.
Available 24/7, PureBallast 3 CBT serves as a complement to face-to-face instruction. By helping crews get to know the basics of PureBallast 3, it saves hours of training in the office and shortens the time for handover on board.

Study, simulation and assessment
PureBallast 3 CBT comprises three training components that strengthen and verify crew skills:
Self-study session
This session explains the reasons for ballast water management and introduces the PureBallast 3 process, components and control system.
3D simulator
The 3D computer simulation is a practical way to become familiar with PureBallast 3 and its operations as a whole, so that crews know what to expect on board.
Self-assessment
A battery of randomised questions tests what crew members have learned and documents their knowledge in a printed training report.
By helping to develop and maintain crew competence, PureBallast 3 CBT keeps you confident in adhering to IMO and USCG legislation.