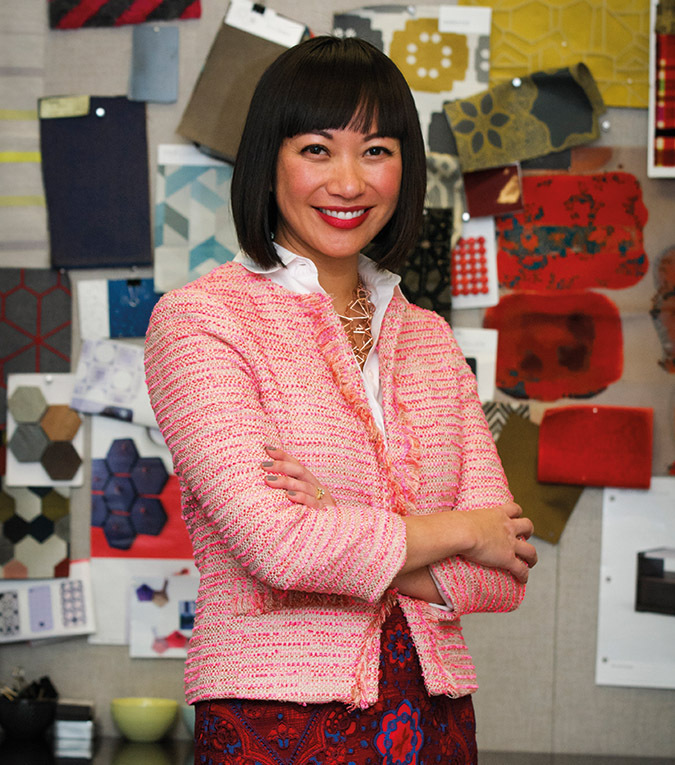 The Covid-19 pandemic is set to have a large impact upon the interior design of cruise ships.
Holland America Line (HAL) director of interior design and operations My Nguyen gave her thoughts about what the implications might be in an interview with Passenger Ship Interior & Refurbishment Review in May 2020, when much of the world was still in lockdown in efforts to suppress the pandemic.
She comments "It seems the perception of 'normal' literally changed overnight – across the entire world. Our past world was an over-busy bustling industry with an aggressive drydock cycle to update ships to be bigger, more luxurious and leaders in the industry. Now the new normal is asking ourselves, regardless of the brand, 'what do we need to do to help guests and crew feel comfortable and safe when cruising again?' To build and sustain consumer confidence in cruising after stay-at-home orders and almost no travel whatsoever?"
She underlines "Design now more than ever has a critical role in creating environments where people feel safe and relaxed on their vacation. It is also important that shared industry knowledge overrides competition. We need to have a consistent message and offer the same protocols for healthy cruising to make crew and guests feel safe on any vessel regardless of the brand."
It has certainly been an unprecedented time for the cruise ship industry, where the whole sector had to curtail sailing. Asked about the challenges this will leave in its wake, Ms Nguyen says "I foresee a challenge in the supply chain. The cruise industry is a niche market and relies greatly on companies that understand the nuance of the business. We rely on our vendors to make our projects successful as much as our vendors rely on us to operate. I also see a challenge with budgets from both from the lines and manufacturers since we quickly went into a global economic crisis."
Impact on design
As well as supply chain changes and an impact on drydock and newbuild schedules, the virus is also expected to impact the design of cruise ships, from material use to passenger flow. Ms Nguyen says she believes the "relationship between beauty, function and maintenance" will change, with an emphasis on safety and wellness.
She expands "Vendors need to innovate and provide durable products suitable for healthcare protocols, yet luxurious for hospitality. This is the vision forward. People are hyper aware of their own personal space and personal safety due to this pandemic. Designers and architects need to consider people's perspective of mental health and wellness when designing spaces."
She singles out a knock-on effect upon sustainability, which is already a fast-growing facet of cruise design.
She says "Products that have a sustainability story will be most coveted. You cannot think of wellness without thinking about the environment. The advantage of innovation is that you can start with the important factors and design backwards. The issue in the past was there was not enough demand, however I feel there will be a huge demand moving forward. It would be amazing to be able to upcycle/recycle a product after its useful lifecycle."
Ms Nguyen told the previous issue of Passenger Ship Interior & Refurbishment Review about her work with sustainable products and how she was keen to see the continued growth of sustainable products used in cruise interiors and design. "It is our responsibility as marine designers and specifiers to tip the demand and influence vendors to develop new products," she said.
Indeed, she commissioned a completely new environmentally sustainable carpet launched by Dansk Wilton at Cruise Ship Interiors Expo in Miami in 2019. It will be in every stateroom in HAL's newest ship, due to be delivered in 2021.
Creating a balance
Asked about a new focus on certain materials due to the impact of Covid-19, she circles back to the "balance of beauty, function and maintenance".
"I cannot express how important this will be moving forward. Materials will be cleaned more often with hospital grade cleaners. Materials should have a long lifespan and the more beautiful the product, the more it will be specified. Hard surfaces, fabrics, flooring, lighting, furniture are all in a space and need to work together. In the past, to get onto a cruise line's radar, you needed to have an IMO product. Now, add antimicrobial and sustainable to those requirements."
And finally, the coronavirus pandemic will lead to a larger focus on certain areas of a cruise ship. "I believe this pandemic will impact how cruise lines think about crew spaces as well as medical centres in their newbuild design," says Ms Nguyen.
Ms Nguyen has been busy with a large-scale refurbishment programme across Holland America Line. She is also head designer responsible for staterooms on HAL's newbuild vessels. The brand has rolled out some exciting additions over the last few years, from the Music Walk venue to a travel hub called Exploration's Central. Recent refurbishments within HAL's fleet include Noordam, Zuiderdam and Westerdam which started at the end of September 2019.