Marine Propulsion Webinar Week

22 February 2021 - 26 February 2021

09:00 - 09:45

ONLINE
---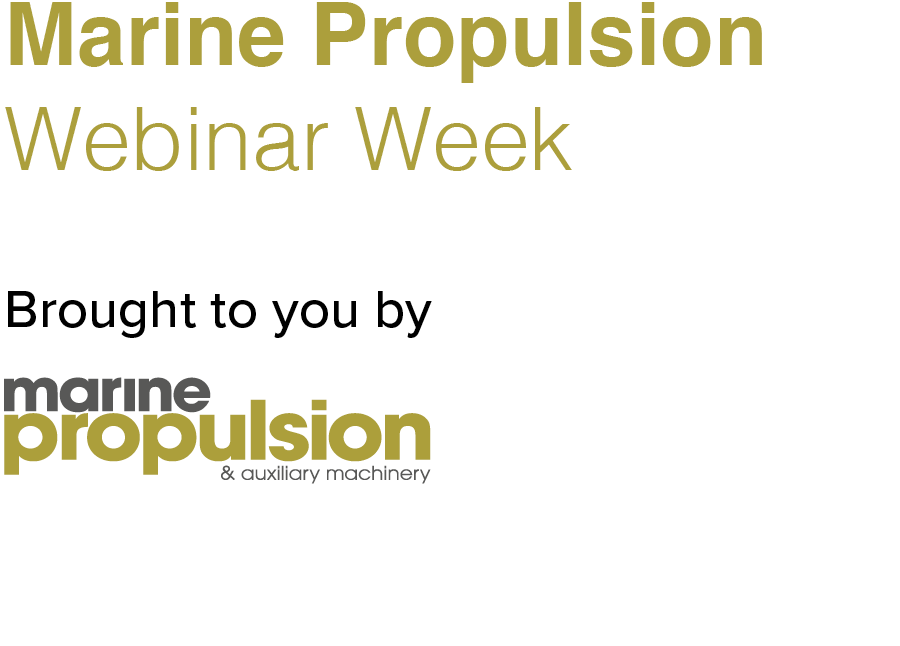 ---
Marine Propulsion Webinar Week, be sure to join us
Beginning Monday 22 February, we will be holding a series of daily webinars, each meticulously researched and organised in response to a marine propulsion challenge, headache or opportunity. The webinars are designed to strike the right balance between transmission of key information and interaction with the expert panel assembled. Those who register will also receive copies of webinar materials post event.
Our discussions are focused, cover the advertised subjects, and deliver registrants actionable insights.
Should you wish to join one of our expert panels, please contact Tom Kenny
Please join us for any or all of the following:
Gearboxes: gearing up for hybrid propulsion applications

Date: Monday 22 February - Time: 09:00-09:45 GMT

Watch now
This webinar assesses the new breed of hybrid power-takeoff (PTO) gearboxes.
Join us as we discuss
The benefits of hybrid PTO gearboxes
Typical hybrid PTO applications
Efficiency gains examined
Installation and maintenance considerations
Panellists include:
Mikko Happonen, Sales Manager, Gearbox Business Unit, Katsa
Dominik Elskamp, Sales and Project Engineer Marine Propulsion Systems, Renk AG

---
Couplings and dampers: protecting your powertrain

Date: Tuesday 23 February - Time: 09:00-09:45 GMT

Watch now
More ships are being built with high efficient power trains to comply with stricter emissions regulations and to further improve the fuel consumption. This can lead to torsional vibration issues across the powertrain. We discuss the role dampers and couplings play in mitigating these torsional vibrations and protecting your drivetrain components.
Join us as we consider
How torsional vibration occurs
Torsional vibration's impact on crankshafts, camshafts and the power train
Dampers and couplings for different vessel types
The cost to the operator: lifecycle costs assessed
High performance couplings for marine applications
Panellists include:
Dr. Klaus Prenninger, Manager Torsional Vibration Calculation, Geislinger
Matthew Coombs, VP North American Operations, Christie & Grey

---
Seals and bearings: is it time to consider water-lubricated bearings?

Date: Wednesday 24 February - Time: 14:00-14:45 GMT
Oil-lubricated bearings continue to dominate the market, but how much will water-lubricated bearings gain greater market share given US EPA recommendations that all newbuildings be built for seawater-based lubrication?
Join us as we discuss
Current regulations regarding oil-lubricated and water-lubricated bearings
Types of EAL bearing lubrication available
Maintenance and monitoring of oil- and water-lubricated bearings
Expected lifecycle costs
Panellists include:
George Morrison, Regional Manager, EMEA - ANZ, Thordon Bearings
Donald Gregory, Technical Director, Gulf Marine Oil
Caroline Huot, Senior VP Shipmanagement, Delta

Sponsored by:



---
Reducing maintenance and operational costs through integrated shaft line solutions - why spend £1m when you can spend £100K on repairs?

Date: Thursday 25 February - Time: 14:00-14:45 GMT
Premier partner: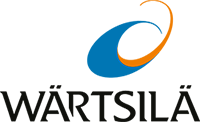 Why spend £1M on a new shaft line when you can spend just 10% of that and preserve the installed system and extend its running hours? This webinar will shed light on the preventative measures ship operators can take to reduce the risk of breakdowns, unplanned maintenance and their significant associated costs.
Join us as we discuss
Stern tubes and bearing issues, misalignment, vibration and leakage
The insurance perspective on vessel repair projects
Case studies: how troubleshooting minor issues early prevents major impacts
Alignment health checks for seals, bearings, couplings and other shaft line components
Portable condition based monitoring (CBM): the cost and the value
COVID-19: a close assessment of remote monitoring options
Why a one-stop shop prevents a one-stop shock
Panellists:
Marco Gordon, Area Sales Manager Europe & Africa - Shaft Line Repair Services, Wärtsilä Shaft Line Solutions
William Winters, Managing Director, Wärtsilä Underwater Services
Panu Sorvisto, Sales Director, Wärtsilä Shaft Line Solutions
Jens Hyrup, Manager, Alignment and Measurement Services, Wärtsilä Shaft Line Repair Services

---
Propulsion packages: the full package? Propulsion packages critically assessed

Date: Friday 26 February - Time: 09:00-09:45 GMT
Vessel efficiency is a complex interplay between vessel and propulsion train design and operation. How can the operator achieve the right balance to maximise vessel performance while future-proofing operations against upcoming regulations and staying within budget?
Join us as we discuss
Podded thrusters: pros and cons
Optimising your propulsion package to your hull
Using computational fluid dynamics (CFD) to test and verify your choices
Maintenance considerations
Panellists include:
Bastiaan van Zuijlekom, Product Manager Thrusters, Veth Propulsion
Emil Cerdier, Product Director, Berg Propulsion
Kim Tanner, Captain, Saga Cruises
Torleif Stokke, Managing Director, Servogear

Sponsored by:


Tom Kenny - Project Lead
tom.kenny@rivieramm.com

Add to Calendar
Webinar details:
A confirmation email will be sent after registration. A reminder will be sent with your access details no later than 72 hours before the events date and a further reminder will be sent 1 hour before the webinar is due to begin.
During the webinar the identity of the attendees is confidential

All attendees join the webinar with their microphone off

We encourage questions to be sent during the webinar, the Moderator will raise these to the expert presenters

A recording of the Webinar will be accessible at www.rivieramm.com/webinar-library following the live event taking place.