Marine Propulsion Webinar Week

06 April 2021 - 09 April 2021

09:00 - 09:45

ONLINE
---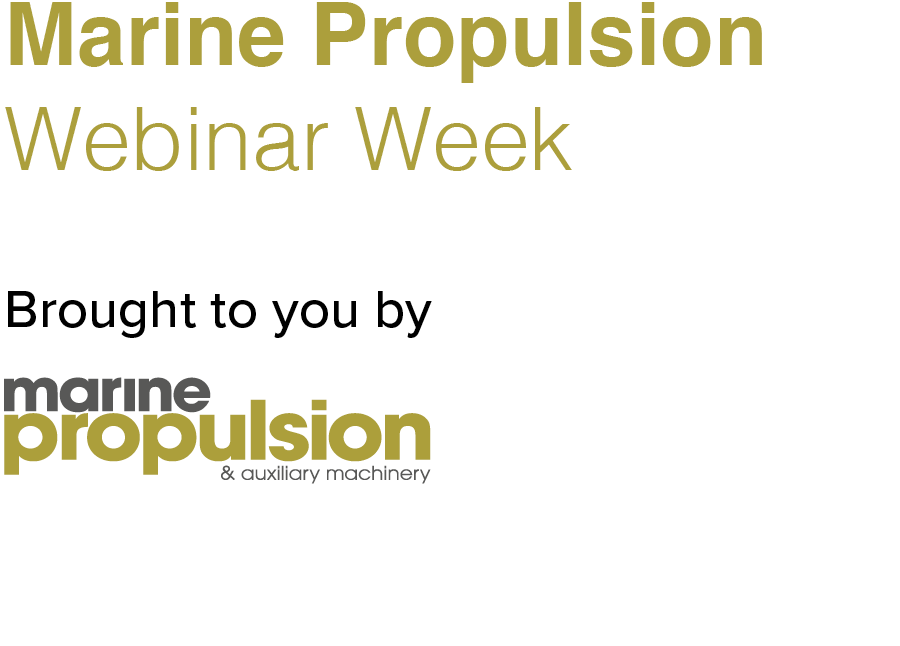 ---
Marine Propulsion Webinar Week, be sure to join us
Scrubbers: the right chemistry. Heat exchangers. Waterjets. CEM
Beginning 6 April, we will be holding a series of daily webinars, each meticulously researched and focused on a key marine propulsion operational area. The webinars are designed to strike the right balance between transmission of key information and interaction with the expert panel assembled.
Our discussions are focused, cover the advertised subjects, and will deliver registrants actionable insights.
Registration is free, please sign up below.
To guarantee a position on one of the webinar panels, as either a premium partner or sponsored presenter and panellist, please speak with Tom Kenny. A number of positions are made available throughout our webinar weeks for our commercial partners on a first come, first served basis.
Please join us for any or all of the following:
Scrubbers bridging the gap to zero emissions

Date: Tuesday 6 April - Time: 09:00-09:45 BST

Watch now
Premier Partner:
Join us for this timely webinar on how exhaust gas emissions treatment systems (scrubbers) are paving the maritime industry's path to zero emissions. Our panel will assess scrubber performance across 4,000 vessels trading globally and consider how this technology is not only reducing sulphur emissions but optimising the vessel's overall environmental performance.
Join us as we discuss
Scrubbers: more than sulphur emissions reduction
Very low sulphur fuel oil's impact on ships machinery
Separating science and fiction: scrubber washwater discharge and the marine environment
Panellists:
Aleksander Askeland, Chief Sales & Marketing Officer, Yara Marine Technologies
Fabian Kock, Head of Section, Environmental Certification, Maritime, DNV
Dr. Elizabeth Lindstad, Chief Scientist, SINTEF Ocean, Maritime
Aslak Suopanki, Manager, Wärtsilä's Exhaust Treatment division
Don Gregory, Director, EGCSA


Supporting association:
---
Chemicals for emissions abatement:
five factors every operator needs to know

Date: Wednesday 7 April - Time: 09:00-09:45 BST

Watch now
Premier Partner: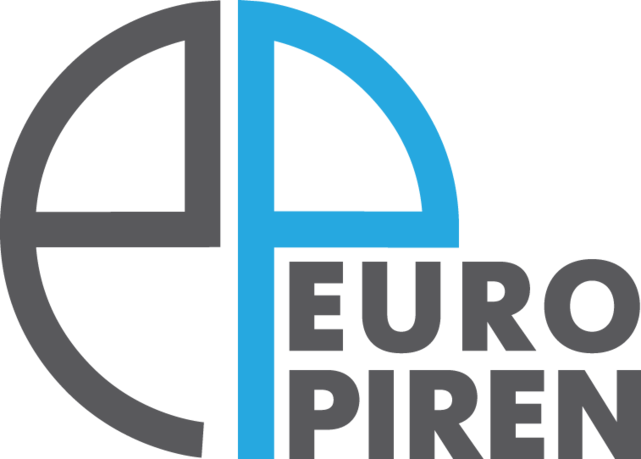 Increased uptake of exhaust gas emissions technology (scrubbers) brings a parallel requirement to understand the chemical components needed to run the equipment and their true environmental effect. Our expert panel will explain the chemistry from five important standpoints: classification, efficiency, performance, environmental impact, and supply and demand.
Join us as we consider
Alkali classification: hazardous/non-hazardous
Alkali efficiency: how much is needed?
Alkali performance: handling, abrasion, foaming, etc
Alkalis and carbon footprint: environmental impact assessed
Alkali supply and demand: distribution network and availability
Panellists:
Henk Don, Managing Director, Europiren
Don Gregory, Director, EGCSA
Francois Mazare, Industrial Applications Development Director, TIMAB Magnesium
Stephen Lyons, Sales Director, Premier Chemicals Limited
Stian Aakre, CEO, TECO2030


| | |
| --- | --- |
| Sponsored by: | Supporting association: |
---
Gas analysers and sensors: just how closely can emissions be analysed and monitored

Date: Wednesday 7 April - Time: 14:00-14:45 BST
Premier Partner:



How remotely operated continuous emissions monitoring systems (CEMs) can transform compliance and onboard operations.
Join us as we discuss
Lessons learned: what maritime can learn from land-based CEM experience
CEMS: the case for reduced maintenance and minimal intervention
Case study: connecting CEMs using QR codes and other remote support capabilities
Panellists:
Ben Goossens, Strategic Business Development Manager, Product Line Continuous Gas Analyzers, ABB
Anders Skibdal, CEO, PureteQ
Leif Nydal Abilgaard, Sales Manager, Norsk Analyse
Don Gregory, Director, EGCSA
Allan Skouboe, CTO, Danfoss IXA
Supporting association:
---
Waterjets: balancing speed and efficiency

Date: Thursday 8 April - Time: 09:00-09:45 BST

This webinar will look critically at waterjet technology and guide the operator on selection and operation to ensure the full potential of the water jet is realised with no loss of efficiency.
Join us as we discuss
Waterjet applications assessed
Inservice reliability
The link between waterjet, engine, and maintenance
Agility: speed and manoeuvrability
Panellists:
David van Luijtelaar, Global Sales Manager Waterjets, Wärtsilä
John Garner, Managing Director, JG Maritime Solutions
Sponsored by: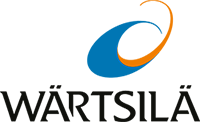 ---
Heat exchangers: the cold hard facts

Date: Friday 9 April - Time: 09:00-09:45 BST

Watch Now
Shipboard energy efficiency is more important than ever. Heat exchangers that provide reliable effective cooling and heating keep vital on-board systems operating smoothly and cost effectively. This webinar will examine current and upcoming heat exchanger system designs.
Join us as we discuss
Regulations driving energy efficiency
Common heat exchanger designs
Innovation in heat exchanger systems
Panellists:
Andrew Glover, Marketing & Communications Manager, AMI Exchangers
Sean Fernstrum, President, R.W. Fernstrum & Company


Tom Kenny - Project Lead
tom.kenny@rivieramm.com

Add to Calendar
Webinar details:
A confirmation email will be sent after registration. A reminder will be sent with your access details no later than 72 hours before the events date and a further reminder will be sent 1 hour before the webinar is due to begin.
During the webinar the identity of the attendees is confidential

All attendees join the webinar with their microphone off

We encourage questions to be sent during the webinar, the Moderator will raise these to the expert presenters

A recording of the Webinar will be accessible at www.rivieramm.com/webinar-library following the live event taking place.