Offshore Wind Webinar Week

02 November 2020 - 06 November 2020

09:00 - 09:45

ONLINE
---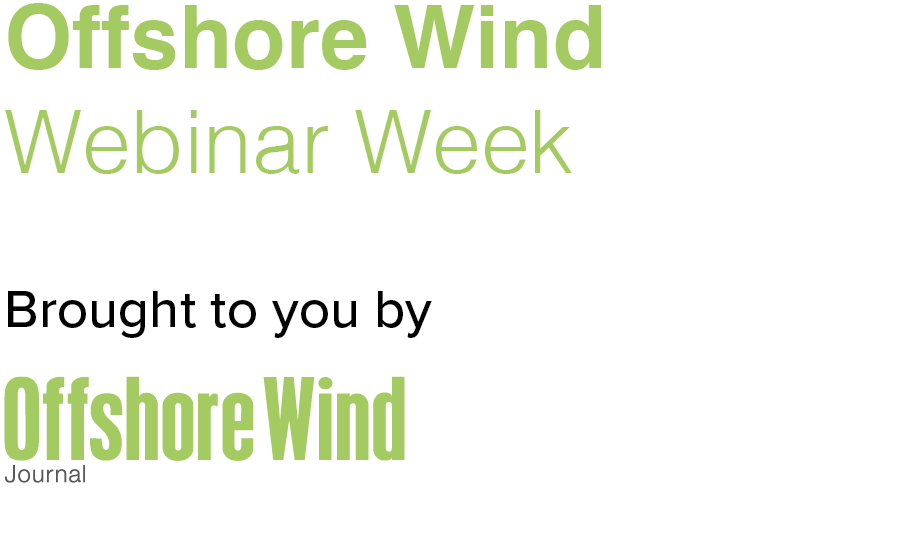 ---
Be sure to join us for

Offshore Wind Webinar Week
Beginning Monday 2 November, we will be holding a series of daily webinars, meticulously researched and organised to address offshore support vessel operations and associated technologies with the maritime professionals you want to hear from. The webinars are designed to strike the right balance between transmission of key information and interaction with the expert panel assembled.
Our discussions are focused, cover the advertised subjects, and deliver registrants actionable insights.
Should you wish to join one of our expert panels please contact Bill Cochrane.
Please join us for any or all of the following:
Next-generation CTVs: enhanced designs for enhanced operations

Date: Monday 2 November - Time: 09:00-09:45 GMT
Diesel-driven catamarans have dominated the crew transfer vessel (CTV) market for years but are being displaced by new types of vessel with enhanced performance and operability and reduced emissions. New designs that combine features of a service operation vessel and a CTV have been proposed. New forms of propulsion such as batteries, hydrogen and hybrids, new hullforms and new technology are being introduced to make vessels safer and more cost-effective. This webinar will take the pulse of the CTV sector, examine technical and operational issues for CTVs and highlight options available to owners and charterers.
Join us as we cover
The US, Japan, Taiwan: responding to new markets and new operating conditions
Which form of propulsion is best-suited to cost reduction and reduced emissions?
Electric propulsion – the first examples
Designing-in value for windfarm customers
How new hullforms can make vessels more effective
Improving safety and productivity of wind technicians and enhancing life onboard
New roles for CTVs: beyond transporting passengers
SATVs: staying offshore for longer
Panellists:
Simon Schofield, CTO, Bar Technologies
Kerrie Forster, Chief Executive Officer, The Workboat Association
Olav Kjetil Opheim, Managing Director, World Inertia Naval Design

---
SOVs set sail for new markets

Date: Tuesday 3 November - Time: 15:00-15:45 GMT

Watch Now
Fast growth in demand for service operation vessels is expected in the near-term and in the longer term, both in existing markets such as Europe, and elsewhere, such as the US and Taiwan. SOV designs are evolving quickly, but charterers want more environmentally friendly designs, designs tailored to the needs of new markets and to the ability of shipyards around the world to build them. The preserve of European designers until recently, SOVs are now being designed around the world with export markets primarily in mind.
Join us as we cover
How many SOVs will the market need?
What features are turbine manufacturers and asset owners looking for?
Designing ships to make them windfarm technician-friendly
How will SOVs for the US differ from those in Europe?
What do designers and yards in Europe and outside Europe have to offer the export market?
How will operating conditions in new markets affect the design and operation of SOVs?
Are existing designs too sophisticated and too expensive?
What kind of technology will future-proof SOVs take advantage of?
What role might autonomous operation play in the SOV market?
Panellists:
Matthew Tremblay, Senior Vice President, Global Offshore Markets, American Bureau of Shipping (ABS)
Tim Clerc, Vice President of Engineering, SEACOR Marine
Bo Jardine, Global Category Manager Marine, Shell
Kolbjørn Moldskred, Sales Manager - Global Offshore Wind, Ulstein Design & Solutions AS
Darren Truelock, Vice President - Houston, Vard Marine US

Sponsored by: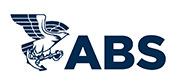 ---
New installation vessels for new markets: lifting higher, larger, heavier turbines

Date: Wednesday 4 November - Time: 14:00-14:45 GMT

Watch Now
Investing in foundation and turbine installation vessels is a costly business. The offshore wind market is expanding exponentially and more vessels will be required. Offshore wind turbines continue to grow rapidly in size, placing ever-greater demands on vessels and their lifting equipment. New markets such as the US will need new vessel types and new operating procedures, and owners in export markets are entering the sector, challenging established owners based in Europe.
Join us as we cover
How large are new-generation turbines and how large might they grow?
How many new-generation vessels does the market need?
Export markets: the US, Taiwan, Japan and elsewhere
What might a Jones Act turbine installation vessel look like?
The Holy Trinity: combining lifting height, loading capacity and environmentally-friendly operation
Upgrade packages for installation vessels – adapting existing vessels
Cranes for new-generation vessels: what is required?
Installing foundations using floating vessels rather than jack-ups: what are the advantages?
Offshore installation on DP
Panellists:
Nick Prokopuk, Business Development Manager - Special Ships & Offshore, DNV GL
Turner Holm, Head of Research, Clarksons
Andries Hofman, Product Development Manager, GustoMSC
Ellen Berchelmann, Senior Marine Specialist, Marine Operations & Vessel Management, MHI Vestas Offshore Wind
Edwin van Leeuwen, Managing Director, Ulstein Design & Solutions

Sponsored by:


---
Uncrewed surface vessels: taking the human element – and cost and emissions – out of the loop

Date: Thursday 5 November - Time: 11:00-11:45 GMT

Watch Now
Uncrewed surface vessels (USVs) have many potential advantages in the offshore oil and gas and wind industries, as industry leading companies have been quick to realise. Several USVs are due to enter service by the end of 2020 and have already been extensively tested at sea. Originally designed primarily for survey operations, they are also being proposed for offshore logistics and a range of other tasks such as acting as guard vessels. Able to conduct surveys themselves, they can also deploy ROVs and AUVs, reduce costs significantly and help decarbonise vessel operations. Designed to be at least as capable – and potentially more capable – than crewed vessels, they also offer the opportunity to increase the weather window for survey operations compared to crewed vessels.
Join us as we cover
USVs: what are the advantages?
Potential roles for USVs in the offshore wind space: geophysical survey, cable inspection, ROV operations, foundation inspection, environmental monitoring, supporting above-water inspections, logistics, guard vessels
Controlling and communicating with USVs
Legal and operational issues around the use of USVs
Experience to date in offshore windfarms and demonstration projects
Payloads for USVs: what tasks can they undertake?
New hullforms for USVs: enhancing seakeeping, range and endurance
What is the size of the market?
Panellists:
Arnstein Eknes, Segment Director - Special Ships, DNV GL
Dan Jones, IRM Business Development Manager, Fugro
Michael King, Senior Business Development Manager, Ocean Infinity
Ioseba Tena, Global Business Manager, Marine Robotics, Sonardyne International
---
Cable-lay for offshore wind: a massive new market

Date: Friday 6 November - Time: 14:00-14:45 GMT

Watch Now
Every analysis of the cable-lay requirements for the offshore wind market highlights the vast size of the market. This is creating demand for cable manufacturers, cable-lay vessel owners, and for companies that develop and supply cable-lay trenchers and burial equipment. This demand growth has led to the introduction into service of newbuild cable-lay vessels, with more on order. Prysmian has a new vessel coming. Subsea cable demand is forecast to grow at a 17% compound annual growth rate, totalling 46,470 km over the period 2018-2022. This represents 71% growth compared to the 2013-2017 period.
Join us as we cover
How many cable-lay vessels will the market need?
What are the features of these new vessels?
How are manufacturers of cable-lay technology such as trenchers meeting new requirements?
What kind of technology will be required in future?
Where are new markets evolving?
Panellists:
Jonathan Wheatley, UK Representative, DEME Offshore
Martyn Drye, Engineering Director, Global Marine Group
Gavin Rippe, Business Director, Maats Tech
---
Bill Cochrane - Project Lead
bill.cochrane@rivieramm.com
Webinar details:
A confirmation email will be sent after registration. A reminder will be sent with your access details no later than 72 hours before the events date and a further reminder will be sent 1 hour before the webinar is due to begin.
During the webinar the identity of the attendees is confidential

All attendees join the webinar with their microphone off

We encourage questions to be sent during the webinar, the Moderator will raise these to the expert presenters

A recording of the Webinar will be accessible at www.rivieramm.com/webinar-library following the live event taking place.