Tug Technology Webinar Week

01 September 2020 - 03 September 2020

09:00 - 13:45

ONLINE
---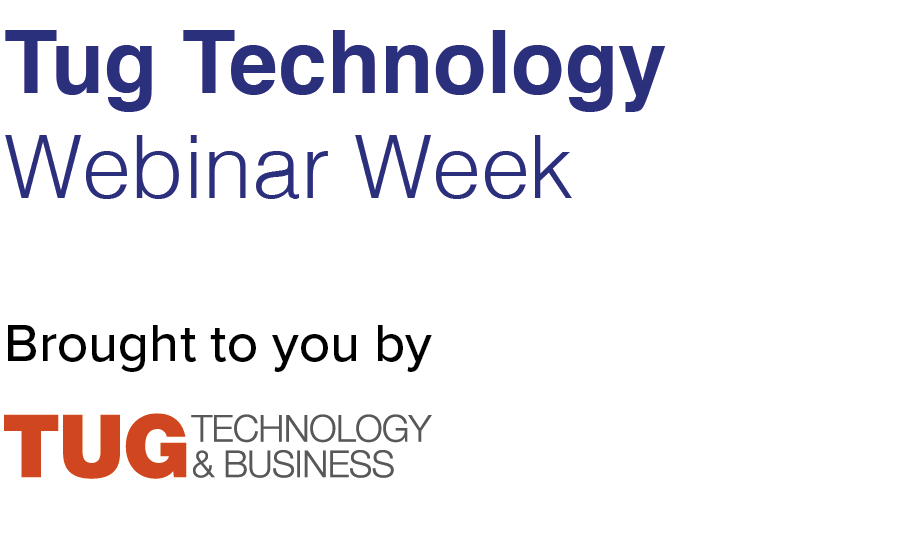 ---
Be sure to join us for Tug Technology Webinar Week
Beginning Tuesday 1 September, we will be holding a series of daily webinars, each meticulously researched and organised in response to a tug technology challenge, headache or opportunity. The webinars are designed to strike the right balance between transmission of key information and interaction with the expert panel assembled. Those who register will also receive copies of webinar materials post event.
Our discussions are focused, cover the advertised subjects, and deliver registrants actionable insights.
Should you wish to join one of our expert panels, please contact Indrit Kruja.
Please join us for any or all of the following:
Smart tugs: the industry's Tesla, or still on the test bed?

Date: Tuesday 1 September - Time: 09:00-09:45 BST
It is said that big data analytics, smart ports, shared shipyard capacity and the advent of intelligent vessels are redrawing smart tug maritime economics. In practice, have we unearthed the industry's Tesla or is the idea of a smart tug still very much on the test bed?
Join us as we discuss
Autonomy: is it myth or reality? Can Autonomy Levels 4, 5 and 6 be achieved?
Business case for smart tugs: the true return on investment on sensors and software
Is it possible to pre-empt all faults or failures or do smart tugs have an Achilles Heel?
The challenge of autonomous and remote supervision and control of tugs
Regulatory approval: what does IMO think? Are Flag States convinced?
Intelligent ports – optimising tug fleet utilisation and future proofing operations with AI-based planning software
Business continuity in times of COVID-19
Panellists include:
Patrick Everts, General Manager, OptiPort
Ferhat Acuner, General Manager, Navtek Naval Technologies
Jan Glas, Sales Director Automation & Digital Products, SCHOTTEL
Elisio Dourado, Commercial Director, Wilson Sons


Sponsored by:
---
Alternative fuels for powering a tug: the selection conundrum

Date: Wednesday 2 September - Time: 09:00-09:45 BST
Ports are striving to reduce their environmental footprint by promoting alternative fuels for shipping and harbour service vessels. This is driving research and development of carbon-free alternative fuels. This webinar unravels the handling and operating challenges of LNG and hydrogen as the main contenders to hybrid and electric and will cover capex and opex, infrastructure, technology the regulatory framework and environmental and economic benefits.
Join us as we discuss
Alternative fuels: what are the regulatory hurdles?
Class, naval architect and owner perspectives on installation, crew training and safety
LNG fuelled tugs: are they worth the extra capex? How can operators make LNG tugs viable? What have we learned from the LNG tug pioneers?
Handling LNG as a tugboat fuel: challenges and solutions
Hydrogen powered tugs: How tug owners can benefit from hydrogen fuel cells.
Spotlight: hydrogen availability, distribution, storage and handling as a tugboat fuel – challenges and solutions
Role of the port: why and how ports can support owners in adopting carbon-free fuels
Panellists include:
Roy Campe, Hydrotug Project Manager, CMB.TECH
Celine Audenaerdt, Technical Manager, Port of Antwerp
Jeffrey Sim, Senior Manager, Fleet Engineering (Fleet Management Department), PSA Marine

---
Hybrid and electric tug viability: the future's bright

Date: Thursday 3 September - Time: 13:00-13:45 BST
Tug owners are increasingly viewing tugs with hybrid propulsion as a way of reducing their environmental footprint and operating costs. Fully electric harbour service vessels are also gaining momentum. There are clear financial and practical challenges too. The cost of installing hybrid propulsion is significant and difficult to recoup from charterers. Power supply and charging time is also an issue. This webinar will analyse the issues and deliver meaningful insights on hybrid and electric tug viability
Join us and learn
Hybrid and electric: understanding the regulatory hurdles
How are class, naval architects and owners overcoming installation, crew training and safety challenges
How tug owners benefit from investing in hybrid & electric-powered tugs
The latest use cases and applications
How to optimise performance
Power supply and energy storage: challenges and solutions
Role of the port: why and how should ports support owners in adopting hybrid and electric propulsion
Panellists include:
John Sundvall, Technical Manager, Port of Luleå
Joseph P. Starck, Jr., President, The Great Lakes Towing Company

Giulio Tirelli, Director, Business Development, Wärtsilä Marine Power
Erik van Schaik, Product Manager Tugs, Damen Shipyards


Sponsored by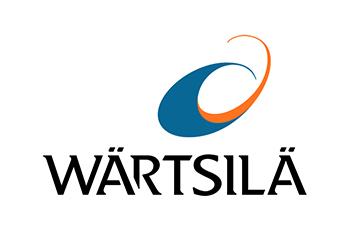 ---
Indrit Kruja - Project Lead
indrit.kruja@rivieramm.com

Add to Calendar
Webinar details:
A confirmation email will be sent after registration. A reminder will be sent with your access details no later than 72 hours before the events date and a further reminder will be sent 1 hour before the webinar is due to begin.
During the webinar the identity of the attendees is confidential

All attendees join the webinar with their microphone off

We encourage questions to be sent during the webinar, the Moderator will raise these to the expert presenters

A recording of the Webinar will be accessible at www.rivieramm.com/webinar-library following the live event taking place.