Container Shipping & Trade readers are the senior operational, technical and commercial executives at container shipping lines and port authorities/container terminals. These decision-makers span those who are responsible for the design, build, efficiency and operation of container vessels and container terminals, as well as those that decide the trade and ports of call for these ships.
Container Shipping & Trade is respected throughout the industry and in placing an advertisement you will be associating your brand with the leading publication dedicated to coverage of the container shipping market. Your advertisement in Container Shipping & Trade immediately puts your company in front of key decision makers across the container shipping sector.
---
Digital Editions - Riviera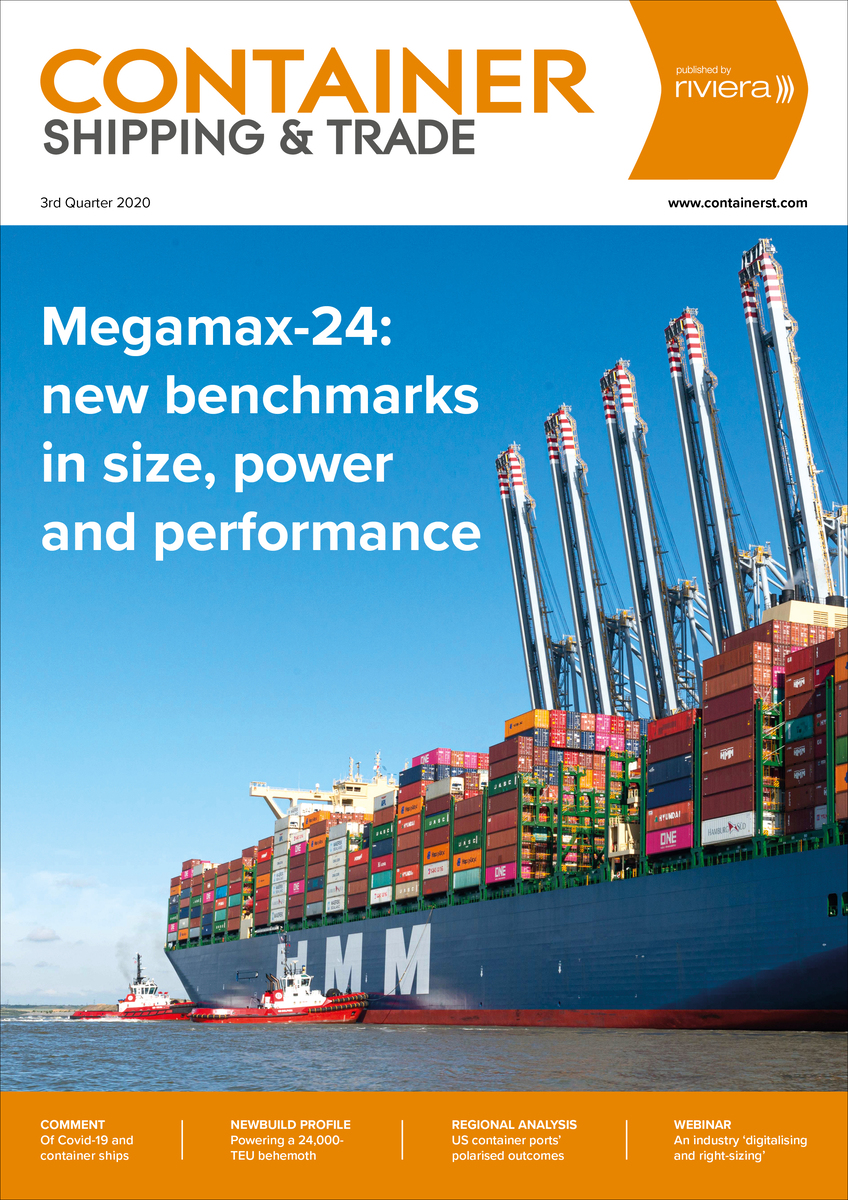 Of Covid-19 and container ships; Powering a 24,000-TEU behemoth; US container ports' polarised outcomes; An industry 'digitalising and right-sizing'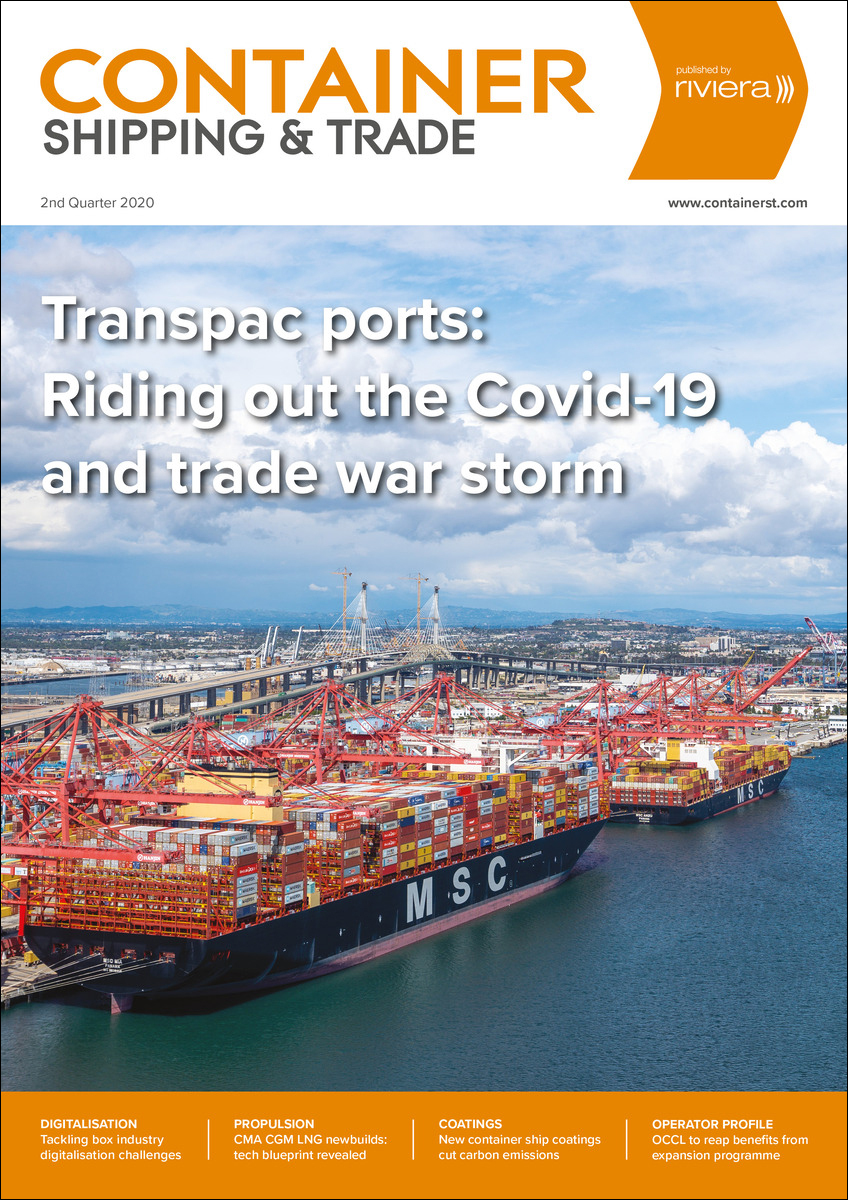 Tackling box industry digitalisation challenges; CMA CGM LNG newbuilds: tech blueprint revealed; New container ship coatings cut carvbon emissions; OCCL to reap benefits from expansion programme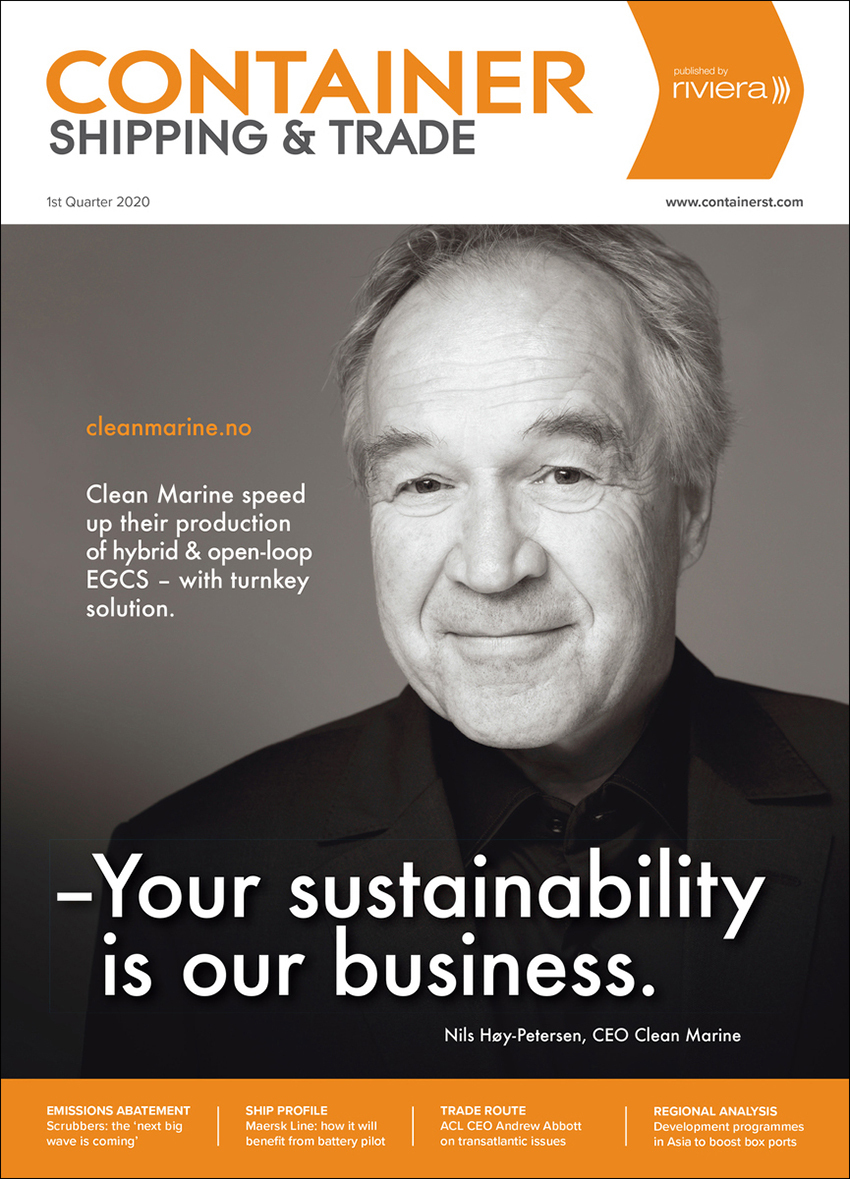 Scrubbers: the 'next big wave is coming'; Maersk Line: how it will benefit from battery pilot; ACL CEO Andrew Abbott on transatlantic issues.
---
Your Sales Representatives:
Please contact your sales representative for further information and bespoke pricing
Bill Cochrane
Commercial Portfolio Manager
t: +44 20 8370 1719
Colin Deed
Sales Executive
t: +44 1239 612384
Ed Andrews
Senior Sales Consultant
t: +44 20 8530 8322
Kym Tan
Head of Sales – Asia
t: +65 68091278
Kaara Barbour
Southeast Asia & Australasia
t: +61 414 436 808
e: kaara.barbour@rivieramm.com
Rigzin Angdu
Sales Manager – Asia/Middle East
t: +65 6809 1277
---
Your Editorial Representatives:
Rebecca Moore
Editor
t: +44 20 8370 7797
e: rebecca.moore@rivieramm.com
John Snyder
Managing Editor
t: +1 917 886 5192