Offshore Support Journal Conference, Middle East
08 June 2020 - 09 June 2020

09:00 - 18:00
Dubai
---
---
Shaping New Business Approaches to Thrive in a Demanding Sector
Riviera's annual Offshore Support Journal Middle East Conference (OSJME) returns to Dubai on 8th June - 9th June 2020.

OSJME brings together regional and international players in the OSV sector, providing a unique platform to review opportunities, address challenges and knowledge share to ensure you and your company are positioned for growth.
Despite regional oil and gas companies redefining their E&P strategies in light of recent global events, there will still be a number of major upcoming offshore projects in the ME that will bring commercial opportunities for the equipment and services sector, including the OSV industry.

Take this opportunity to get the latest information to help position your company for survival in these challenging times. Align your business strategies with current market requirements and identify the opportunities present in today's challenging offshore and OSV sector.

Attend OSJME to get the very latest on activity and opportunities in the Middle East, the Mediterranean and Africa – arm yourself with the tools to capitalise on the future growth in the sector.
Early bird rate - £1150
Ends 29 April 2020
Standard delegate rate - £1250

Programme Highlights
Global industry developments and detailed review of regional activity.
Adapting to a constantly changing and evolving industry.
Opportunities, activity and challenges in the Middle East and North Africa.
The impact of artificial islands' construction in the offshore oil and gas.
Opportunities in the shallow water market, offshore decommissioning and renewables sector.
Commercial opportunities, design and innovation in the vessels market.
The importance of crew boats in the Middle East.
Facing the challenges in today's market – a detailed focus on oversupply, vessel reactivation and the OSV crews of the next decade.
World geopolitics influencing activity in the region.
Sustainability, collaboration and environmental compliance across the sector.
Vessels valuation, financing and restructuring in the OSV sector.
Meeting the flexible connectivity demands of the OSV market.
Advances in condition-based maintenance systems.
The latest in alternative fuel options for next-generation OSVs.
Moving towards digitalisation and automation.

Testimonials
"Very positive discussions and relevant topics"
Nabil Ben Soussia, Vice President – Maritime, IEC Telecom

"An engaging professional conference in a friendly and intimate environment. Once again, well compered"
Alan Naisby, Managing Director, MAK Middle East

"Great perspectives and interactive sessions"
Vivek Seth, Managing Director, Arga Energy Consulting

"This event is a good opportunity to keep ourselves abreast about the market"
Akshin Rahimov, Commercial and Legal Manager, Caspian Marine Services

"Without a doubt, the Middle East Offshore Support Journal Conference is the hub of OSV-related discussions in the region – always informative, innovative and the right place for exploring new opportunities with all participants"
Capt Hussam Suyyagh, Team Leader, Logistics Operations Center, ADNOC Offshore

"This year the content was even more interesting than usual. The highlight was having key stakeholders and end users on the speaker and panel lists. It is of vital importance that OSV owners and operators hear directly from their potential customers such as ADNOC L&S and McDermott as to what their needs are"
Fazel Fazelbhoy, Chief Executive, Synergy Offshore

"Content was excellent this year, good job of getting clients and owners together and keeping up with the technology trends. Topics were good and the programme was useful&"
Mark Kachouh, Director, Business Development, SEACOR Marine


Advisory Panel
John Snyder
Editor
Offshore Support Journal
Paul Jarkiewicz
Operations Director
P&O Maritime Logistics
Fazel A. Fazelbhoy
Chief Executive Officer
Synergy Offshore
Rigzin Angdu - Sales Manager
rigzin.angdu@rivieramm.com
All Speakers
---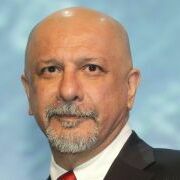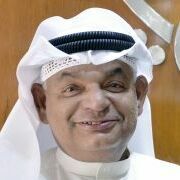 Khamis Ghumail
Director - Maritime Traffic Management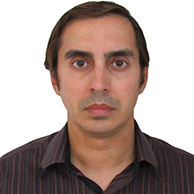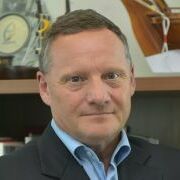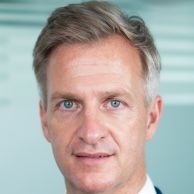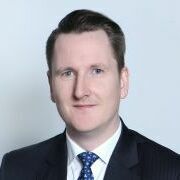 Thom Payne
Westwood Global Energy Group
Programme
Shaping New Business Approaches to Thrive in a Demanding Sector


MONDAY 8 JUNE 2020
08:00 Registration, coffee and networking
08:45 Welcome address from Riviera Maritime Media
Edwin Lampert, Head of Content, Riviera Maritime Media
08:55 Platinum Sponsor welcome address
Capt Khamis Ghumail, Director - Marine Traffic Management, Marine Traffic Management, Dubai Maritime City Authority (DMCA)

SESSION 1: GLOBAL INDUSTRY DEVELOPMENTS, REGIONAL ACTIVITY
A comprehensive analysis of the international and local OSV markets, where the opportunities are and what impact recent geopolitical events are having on growth and development in the sector
09:00 Keynote address: Adapting to a constantly changing and evolving industry
Redefining the role of the service provider.
Experiences in restructuring to meet changing needs.
Positioning for growth.
What will the next 12 months look like?
Martin Helweg, Chief Executive Officer, P&O Maritime Logistics


09:20 Overview of the global OSV market
Review of current global activity.
Market drivers, supply and demand.
Where will the opportunities lie globally?
Thom Payne, Head of Offshore, Westwood Global Energy
09:40 Opportunities, activity and challenges in the Middle East and North Africa
Review of the regional market.
Update on activity, current and planned
Mediterranean
Middle East Gulf
Red Sea
Eastern Africa
Where will the NOCs invest in E&P?
Opportunities in Qatar, Saudi Arabia, Kuwait, Oman, Egypt, Lebanon and Mozambique.
Impact of international players on the local market and how local players have impacted the ability of international players to bring the latest technology to the MENA market.
Fazel A. Fazelbhoy, Chief Executive Officer, Synergy Offshore
10:00 Q&A
10:15 Networking coffee break sponsored by Vanuatu Maritime Services


SESSION 2: OPPORTUNITIES IN SHALLOW WATER, EMERGING AND ALTERNATIVE MARKETS
A detailed review of the commercial opportunities and challenges in shallow water, emerging and alternative markets, including an in-depth look into artificial islands, the shallow-water market, decommissioning and the offshore wind sector.

10:50 The impact of artificial islands' construction in the offshore oil and gas sector
Artificial islands versus rigs.
Planning and construction.
Environmental considerations.
Opportunities for construction vessels.
11:10 Opportunities in the shallow water market
What vessels will be required?
Review of new projects and activity in shallow water.
Future forecasts.
11:30 Case study: Decommissioning in Asia and Beyond
Decommissioning activity
Current status
Different modalities
The future
Lakhjit Singh, Director, Harvester Offshore
11:45 Panel session Opportunities in the renewables sector
Will the Middle East follow the rest of the world? Regional activity and planned projects.
The drive towards renewables to meet global demands.
Opportunities for OSV players, and what vessels will be needed.
12:15 Q&A
12:30 Networking Lunch

SESSION 3: FACING THE CHALLENGES IN TODAY'S MARKET – A DETAILED FOCUS ON OVERSUPPLY, VESSEL REACTIVATION AND THE CREWING CONDUNDRUM
This session will look at the ongoing challenges faced by the OSV sector including oversupply, as well as strategies for vessel reactivation and tackling the issue of ageing crews and personnel shortages
13:40 Addressing the ongoing challenge of oversupply
Impact on the market.
How to reduce the oversupply of vessels.
Scrapping older vessels and natural wastage.
What can industry do to redress the balance?
14:00 Vessel Reactivation
To reactivate or not – what are the challenges?
Reactivation or scrapping.
What needs to be done, what will it look like?
Evaluating readiness of vessels.
14:20 The OSV Crews of the New Decade – What Do We Need to Attract and Retain our Future Mariners?
Understanding today's market and its requirements.
Managing personnel shortages and impact of aging crews.
Strategies to attract and retain 'new blood'.
Areas of opportunity – offshore, energy and renewables.
14:40 World geopolitics influencing activity in the region
How does the oil price and activity in the offshore oil and gas markets impact activity in the region?
What impact are recent geopolitical events having on the OSV sector?
Near, short and long-term predictions.
15:00 Q&A
15:15 Networking coffee break sponsored by Vanuatu Maritime Services
SESSION 4: COMMERCIAL OPPORTUNITIES, DESIGN AND INNOVATION IN THE VESSELS' MARKET
A detailed review of the subsea vessels' market and where the opportunities lie, design drivers for next-generation OSVs and the importance of crew boats in the Middle East.
.
15:55 Developments and opportunities in the subsea vessels' market
Increased capacity and capabilities of subsea vessels.
Regional opportunities – Middle East Gulf, Red Sea, Mediterranean and Africa.
Opportunities for construction, IRM and diving vessels.
Impact of increased E&P activity on supply and demand.
Deep and ultra-deepwater requirements.
16:15 New Ship Designs for Shallow Draft Operations
New design 38m super shallow draft Shoal Buster under construction
New design 80m shallow draft Multi Buster, diesel electric, DP 2 also under construction
Both designs have focus on the Western side of the Arabian Gulf
Lars Seistrup, Managing Director, Albwardy Damen


16:35 The importance of crew boats in the Middle East
Review of activity in the sector.
Technology innovations driving improved safety and performance of vessels.
Factors driving new design requirements.
16:55 Q&A
17:10 Chairman's closing remarks
17:20 Close of day 1


TUESDAY 9 JUNE 2020
08:00 Registration, coffee and networking
09:00 Chairman's welcome
Edwin Lampert, Head of Content, Riviera Maritime Media


SESSION 5: SUSTAINABILITY, COLLABORATION AND ENVIRONMENTAL COMPLIANCE ACROSS THE OSV SECTOR
This session will provide a comprehensive insight into the changing needs of the charterer, delivering sustainability and meeting environmental objectives in challenges market conditions
09:05 Keynote address: Charterer's perspective of today's OSV sector
OSV selection criteria.
Requirements.
How they see the industry developing over the next 5 years.
09:25 Achieving sustainability in challenging market conditions
What is required to attain sustainable operations?
Understanding the value and importance of sustainability.
Balancing environmental protection, social development and economic growth.
Will technology play a role in delivering a robust and sustainable sector?
09:45 Environmental compliance in the offshore vessels sector
Adapting to meet environmental objectives.
What is required and ensuring compliance.
New solutions to address the emissions challenge and drive towards decarbonisation.
10:05 Q&A
10:20 Networking coffee break


SESSION 6: VESSELS VALUATION, FINANCING AND REFINANCING IN THE OSV SECTOR
This session will take a detailed look into vessels' valuation, the reality in today's climate, utilisation and day rates as well as getting to grips with financing complexities and where funding will come from
11:00 Price outlook, valuation and utilisation
What is the reality in today's market?
Valuations of the typical MENA OSV in 2014 and today.
Fleet analysis and utilisation.
Is utilisation on the rise, and what does this mean for day rates?
Influence of oil price on utilisation and day rates.
11:20 Presentation from Emirates Maritime Arbitration Centre

11:40 Q&A

11:50 Panel session: Financing, refinancing and restructuring in the sector
How does this look going forward?
Is there still the appetite from the bankers?
Where will the financing come from – traditional markets or other sectors?
Meeting 'green criteria' set down by the banks.
12:30 Networking lunch sponsored by Emirates Maritime Arbitration Centre

SESSION 7: TECHNOLOGY SOLUTIONS
This session will provide the latest on technology innovation driving development in the sector including connectivity requirements, condition-based maintenance solutions and an update on alternative fuel options
13:40 Case Study: Advances in condition-based maintenance systems
Reducing downtime through condition-based maintenance.
Achieving cost efficiencies, increasing vessel uptime and reducing the risk of failures.
Targeting critical areas for repair and prioritising maintenance requirements.
Experiences and lessons learnt.
14:00 The latest in alternative fuel options for next-generation OSVs
Reviewing the options – hybrid/electric/LNG/hydrogen/batteries.
Operational and commercial benefits of alternative fuels.
Solutions to reduce emissions and meet environmental targets.
Efficiency gains through new technology.
14:20 Q&A
14:30 Networking coffee break


SESSION 8: MOVING TOWARDS DIGITALISATION AND AUTOMATION
What is going on in the world of digitalisation and how it is transforming the sector, the latest developments in automation and next-generation DP assurance
15:00 Case Study: The digital OSV
Harnessing the power of digitalisation.
Optimised performance, reduced costs and sustainable operations through digitalisation.
Experiences and lesson learnt.
15:20 Case Study: Next-generation DP assurance, moving from paper to digital workflow
Case study focusing on how to successfully implement a more streamlined solution for DP annual trials for an offshore fleet.
15:40 Q&A
15:50 OSV leaders' panel session: How is the industry evolving and how is the industry adapting to meet changes?
Adjusting to changing market conditions and requirements.
Oversupply, depressed rates and low utilisation.
Changing business models and strategies to compete in today's climate.
Increasing regulatory burdens.
Impact of alternative markets on the OSV market.
Peak oil demand by 2030.
16:30 Chairman's closing remarks
16:40 Close of conference


*Programme subject to changes/amendments
Why Attend
Why attend

Panel discussions featuring industry leaders shaping the OSV sector in the Middle East
Exclusive ADNOC Offshore focus on shallow water market activity and prospects
The new Middle East prospects: Egypt and Mediterranean region
Analysis of regional EPCI project vessel requirements
Insight and forecast on the outlook for foreign flagged OSVs
Lessons learned from restructuring in the downturn
Special focus: In-Kingdom Total Value Add and In-Country Value implementation programmes
Case studies on regional digitalisation programmes
The Future is now: presentations on vessel design, hybrid propulsion and battery technology
The Middle East outlook on African, Caspian and European opportunities.

Attendees will include:
100+ attendees from across the offshore supply chain will discuss key developments and celebrate the industry's achievements, including:
Vessel owners and operators.
Oil and gas companies
Vessel designers, builders and shipyards.
Classification societies.
Brokers, charterers and analysts.
Financial institutions.
Industry bodies.
Technology and service providers.