Maritime Air Pollution Virtual Forum

30 June 2021

09:00 - 15:00

BST - ONLINE
---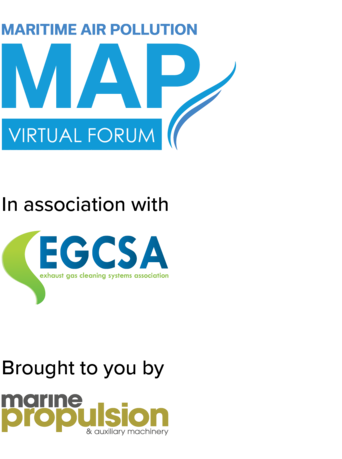 ---
Regulations. Ports. Operations.
Riviera's Maritime Air Pollution Virtual Forum comprises a series of roundtable discussions. Our sessions focus on regulations, ports and the owner/operator perspective. This event is part of Riviera's series of Maritime Air Pollution virtual and live conferences and webinars.
Expect lively and informed discussion. The virtual forum is free to attend.
Please join us for any or all of the following:
The Maritime Air Pollution regulatory roundtable discussion

Date: Wednesday 30 June - Time: 09:00-10:00 BST

Join our experts drawn from across the industry in open discussion and get your questions answered on where the industry is heading on maritime air pollution regulations
A critical assessment of the regulatory timetable, including the EU-ETS
How to meet short-term emissions measures entering into force in 2023
Why moving from tank-to-wake to well-to-wake matters
Carbon pricing, tax or levy: what is proposed, when, and the implications
What the Carbon Intensity Indicator regime will require of operators
The revision of the EU Alternative Fuels Directive and its implications for ports and shippers
Tax versus market-based mechanisms
Panellists include:
Lotten Kronudd, Senior Adviser, ADS Insight Belgium and Managing Director, ADS Insight Scandinavia
Dragos Rauta, Technical Director, INTERTANKO

Nick Makar, Senior Vice President, Maritime Administration and Regulatory Affairs, IRI/The Marshall Islands Registry
---
The Maritime Air Pollution ports
roundtable discussion

Date: Wednesday 30 June - Time: 11:00-12:00 BST

Ports are pursuing a mix of pathways to support decarbonisation. Investments in shore-power facilities, electric-charging systems and bunkering facilities for alternative fuels are ramping up. The Port of Rotterdam Authority is scaling up shore-based power for sea-going vessels, with the aim of having a high percentage of vessels plugged in at the quay by 2030.

Join us as we assess the impact these measures will have on the industry's carbon footprint and what needs to be prioritised.
No CO2 at berth by 2030?
Ports and fuel availability
The emergence of new bunkering hubs
Shore connections and energy-storage solutions
Wasted argument: why do ports differentiate between ballast and scrubber discharges?
If Amazon can do it... the time has come for just-in-time arrivals
Real cost of zero fossil carbon emissions fuels. What does NH3 cost to make and how is it made?
Panellists include:
Eero Lehtovaara, Head of Regulatory Affairs, ABB
Don Gregory, Director, EGCSA
Anders Skibdal, CEO, PureteQ
Sigurd Jenssen, Director, Exhaust Treatment, Wärtsilä


---
The Maritime Air Pollution operators' roundtable discussion

Date: Wednesday 30 June - Time: 14:00-15:00 BST

The responsible operator's goal is to balance care for the planet, people and responsible trade with compliant, safe and commercially successful operations. Meeting these aims is less straightforward. Operators are weighing several critical questions: to persist with conventional fuels and a scrubber or a next-generation fuel? And what of fuel availability and competition from other sectors? How much certainty is there when it comes to green-house-gas reduction and regulation and well-to-propeller emissions? And what can be done to future-proof operations?

Join our panellists drawn from the worlds of operation and beyond in open discussion and get your questions answered on how to mitigate and manage maritime air pollution
Living with today's maritime air pollution regulatory timetable
Timetable versus route map
Ports and fuel availability: selection and when and where to shift
Engine power considerations
Lessons learned on speed and route optimisation
Retrofit versus new design: operational experience
Preparing your supply chain for new regulations
How best to future-proof operations
Panellists include:
Mark Cameron, Executive Vice President & COO, Ardmore Shipping
Prashanth Athipar, Principal, Maritime Supply Chain Excellence and Sustainability, BHP

Steve Bee, Group Commercial & New Business Development Director, Veritas Petroleum Services (VPS)
Michael Kaczmarek, Senior VP Corporate Shipbuilding, Carnival Corporation
---
Advisory Panel


Eero Lehtovaara
Head of Regulatory Affairs
ABB Marine & Ports
Don Gregory
Director
EGCSA

Anders Skibdal
Maritime Environmental Technology
PureteQ
Ralf Zimmermann
Professor
University of Rostock
Tom Kenny - Brand Manager
tom.kenny@rivieramm.com

Add to Calendar
All Speakers
---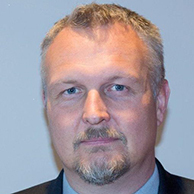 Eero Lehtovaara
Head of Regulatory Affairs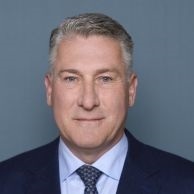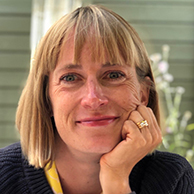 Lotten Kronudd
Senior Adviser/Managing Director
ADS Insight (Belgium/Scandinavia)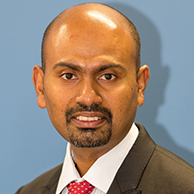 Prashanth Athipar
Manager, Maritime Technical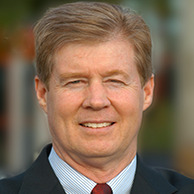 Mike Kaczmarek
VP, Corporate Shipbuilding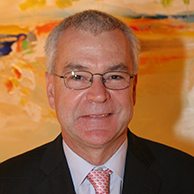 Don Gregory
Director/Technical Director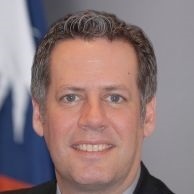 Nick Makar
IRI / Marshall Islands Registry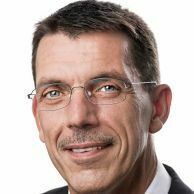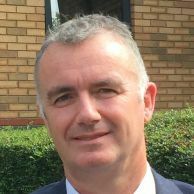 Steve Bee
Group Commercial & Business Development Director
Veritas Petroleum Services