Tanker Shipping & Trade is written for those who design, build, outfit, operate, charter and maintain all types of tanker vessels throughout the world and reports on all of the essential elements at the heart of successful tanker management and operation. It provides insight and analysis of all that is current and under development, both technically and commercially, in the global tanker industry and is an essential independent information source for many of the tanker industry's leading decision makers.
Through its team of highly experienced editors and journalists Tanker Shipping & Trade has carved an enviable industry position complimenting the information provided by class societies and underlined by a loyal print and online readership community.
---
Digital Editions - Riviera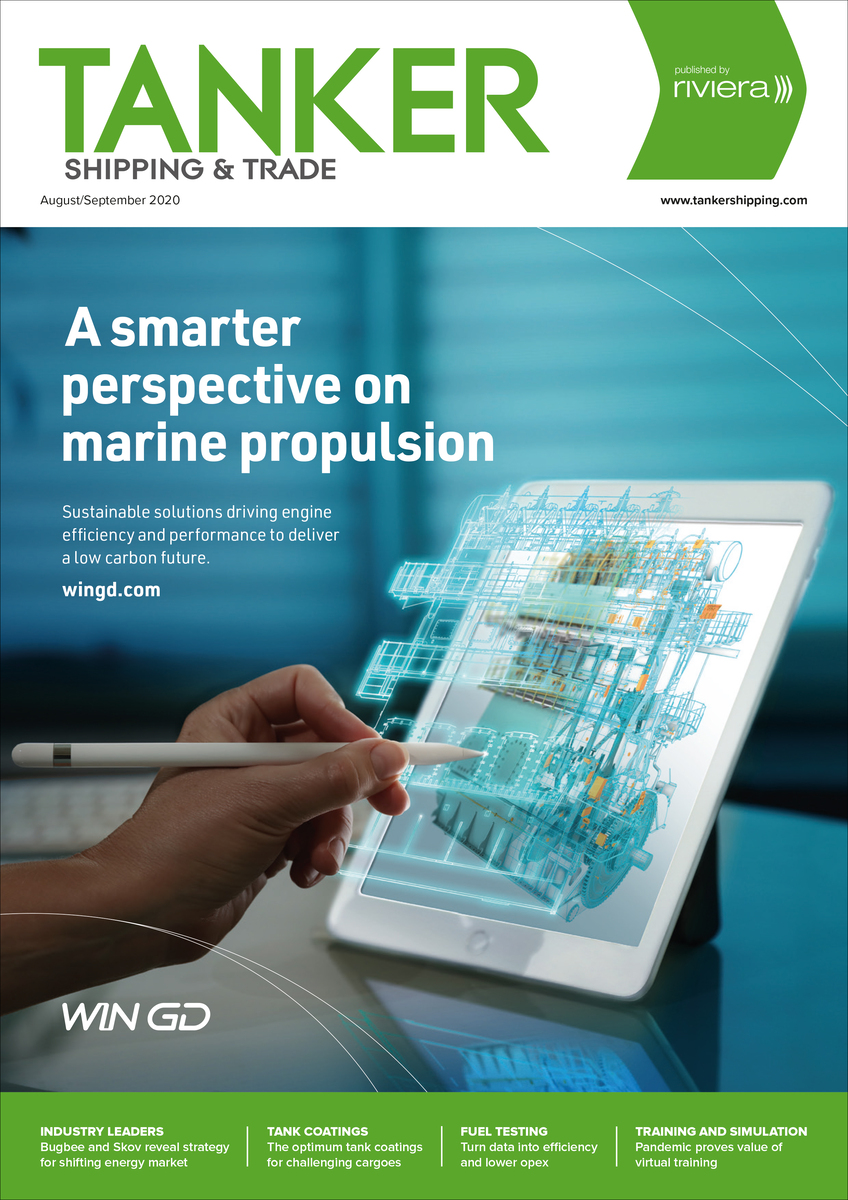 Bugbee and Skov reveal strategy for shifting energy market; The optimum tank coatings for challenging cargoes; Turn data into efficiency and lower opex; Pandemic proves value of virtual training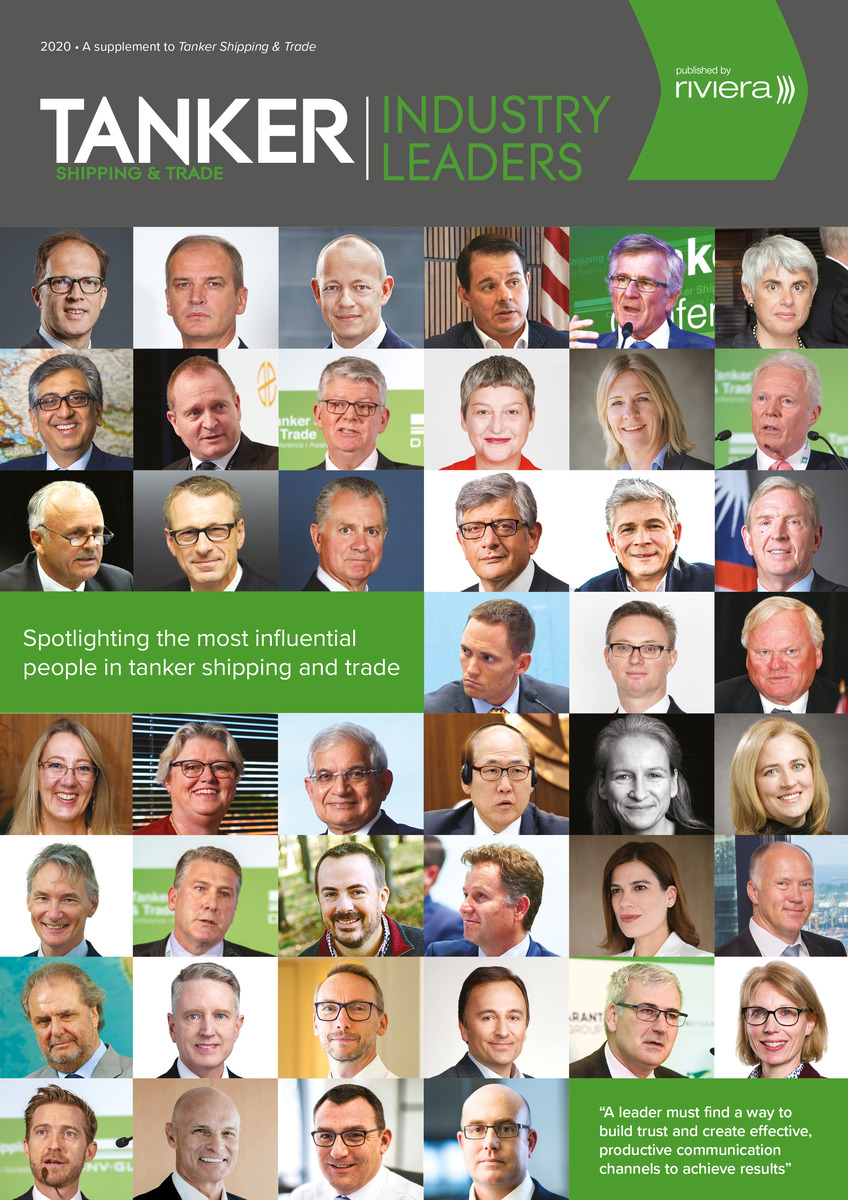 Tanker Shipping & Trade Industry Leaders 2020
Spotlighting the most influential people in tanker shipping in the last 12 months.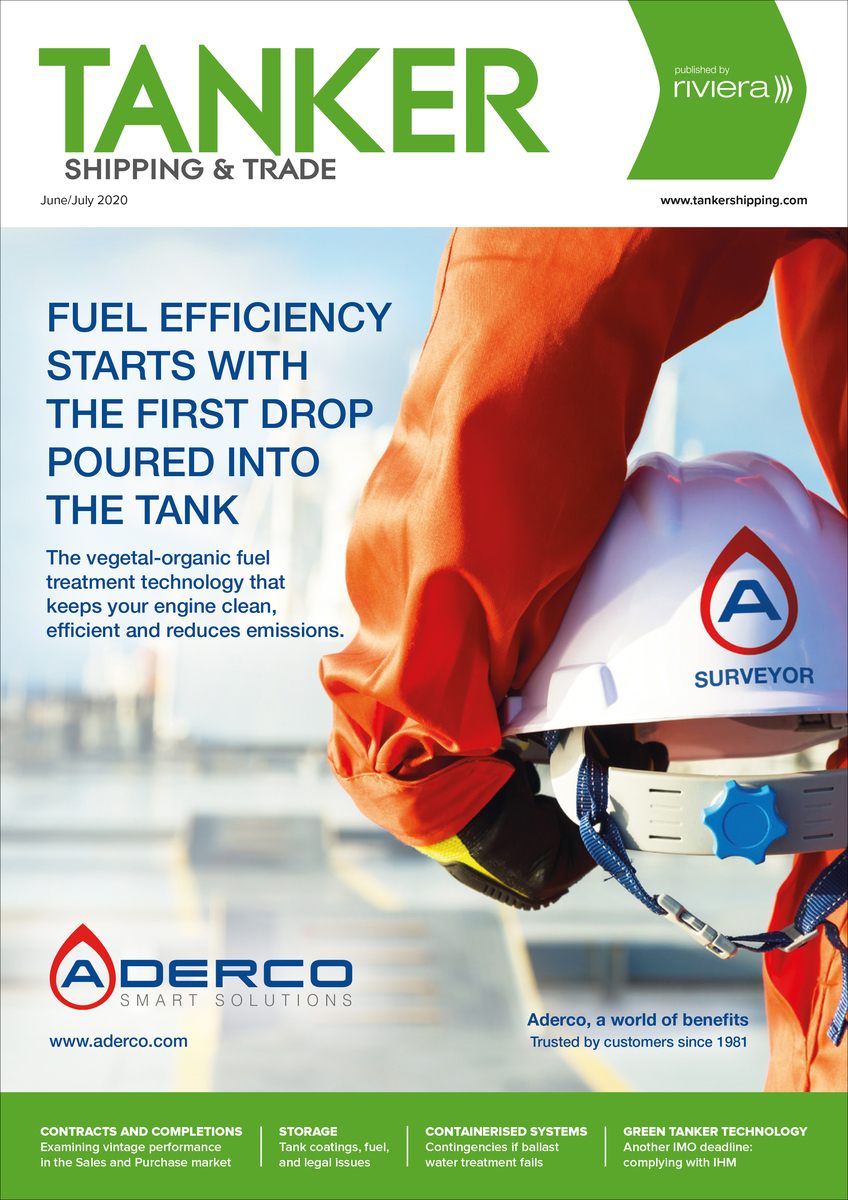 Examining vintage performance in the Sales and Purchase market; Tank coatings, fuel, and legal issues; Contingencies if ballast water treatment fails; Another IMO deadline: complying with IHM
---
Your Sales Representatives:
Please contact your sales representative for further information and bespoke pricing
Paul Dowling
Brand Manager
t: +44 20 8370 7014
Chris Tims
Sales Manager
t: +44 20 8370 7015
Kym Tan
Head of Sales – Asia
t: +65 68091278
Kaara Barbour
Southeast Asia & Australasia
t: +61 414 436 808
e: kaara.barbour@rivieramm.com
Rigzin Angdu
Sales Manager – Asia/Middle East
t: +65 6809 1277
---
Your Editorial Representatives:
Craig Jallal
Tankers and Markets Editor
t: +44 20 8370 1717
Martyn Wingrove
Editor
t: +44 20 8370 1736
John Snyder
Managing Editor
t: +1 917 886 5192